If there are two words that could sum up the year 2020, they would probably be "anxiety" and "shock." In the aftermath of the devastating Covid-19 pandemic, the real world sought refuge in the digital world. The result was a worldwide boom in the stay-at-home economy, including remote work, livestream shopping, mobile games, short videos, online education, and online healthcare. Occurring in tandem was the continued turmoil in world politics and economy, marked by erratic changes across the world.
Dial the clock forward to the end of 2021 and we see change everywhere: the emergence of Omicron, a new COVID-19 variant, the tightening of internet economy regulations, the peaking of internet user growth, the rise of green energy as a world agenda, the metaverse craze, and more. When "change" is the only constant, a "helpless" world becomes a world full of possibilities.
As a mobile internet player with a global presence, Mobvista has always been up to date with even the smallest changes taking place in the industry. Let us take you on a journey back through 2021 to look at the main aspects of the mobile internet industry, including its new landscape, traffic growth, user habits, and future trends.
Accelerating growth: breaking the glass ceiling
The combination of tightening internet economy regulations and the peaking of Chinese internet user growth means that internet platforms have essentially bid farewell to cheap user acquisition, resulting in a decelerated growth. There were signs of this happening two years ago, and now it has become reality—or the "new normal."
This prompted a scramble to seek growth elsewhere. Some looked inward, some looked outward.
For example, global markets remain a promising source of user acquisition. Meanwhile, we are seeing a trend where products are diversifying, capabilities are evolving, and the industry is being further segmented. For those looking outward for growth, challenges have always been there: vastly different user habits and cultures, unpredictable industry policy changes, and so on.
Years ago, Mobvista put forth the idea of going "Glocal." In the past year, thousands of companies achieved substantial growth internationally with the help of our global network of local resources, technical tools, and marketing expertise.
Other companies are looking inward for opportunities. They are striving for "organic" growth by improving their overall efficiency and monetizing existing users.
In September, Mobvista launched SolarEngine, a one-stop marketing platform that offers three cloud-based tools: data analytics, data management, and smart delivery solutions. They are designed to help companies do three things: gather data from their business, turn the data collected into assets, and use the data assets for ad delivery.
To be more specific, the first toolkit helps collect and analyze data across all marketing channels; the second one helps structure that data into assets, allowing for the creation of comprehensive user tags; the third one employs AI to help companies build ad creatives and deliver them using those data assets, thus improving the precision of their marketing efforts.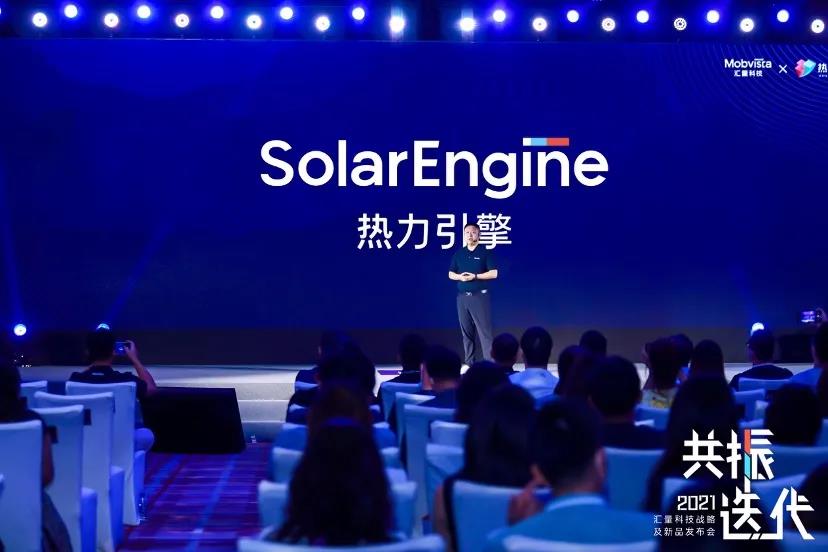 Solar Engine enables the iteration and evolution of data in every aspect of a company's operations, thereby turbocharging its growth.
Fundamentally speaking, Solar Engine's toolkits and underlying technology are derived from our own growth journey. In that sense, it marks yet another step in our transition from being the beneficiary of this technology to the supplier of it.
New privacy protection policies: closer and stronger cooperation
The internet industry's woes were not limited to stalled growth. Another thorn in its side was the intricate network of strict privacy protection policies, exemplified by Apple's IDFA privacy update. The whole world, including governments and businesses, started paying more attention to the technical details around data privacy protection on mobile devices.
However, the obstacles that the global internet industry faced in 2021 foreshadow a new era – one full of opportunities. Data privacy regulations tightening marks a turning point beyond which brutal growth gives way to healthy development.
For the industry as a whole, an open-minded collaboration between industry players is the only way to overcome these challenges and achieve high-quality growth. 
At a time when privacy protection has become a key item on the industry's agenda, it is imperative that companies manage and utilize user data in the proper and compliant way.
For mobile marketing, adapting to the changing circumstances means continuously pushing for a more integrated ecosystem. In 2021, marketing tech was an active area of investment and M&A, and the positioning of third-party advertising platforms was constantly evolving.
This year, Mobvista acquired Reyun. A leading third-party mobile monitoring and marketing tech company in China, Reyun boasts a wide portfolio of products spanning statistical analysis, advertising performance monitoring, ad delivery management, creative insights, and anti-fraud tools, which cover the entire mobile advertising lifecycle. Reyun strengthened our marketing tech arsenal which is part of our SaaS tool ecosystem.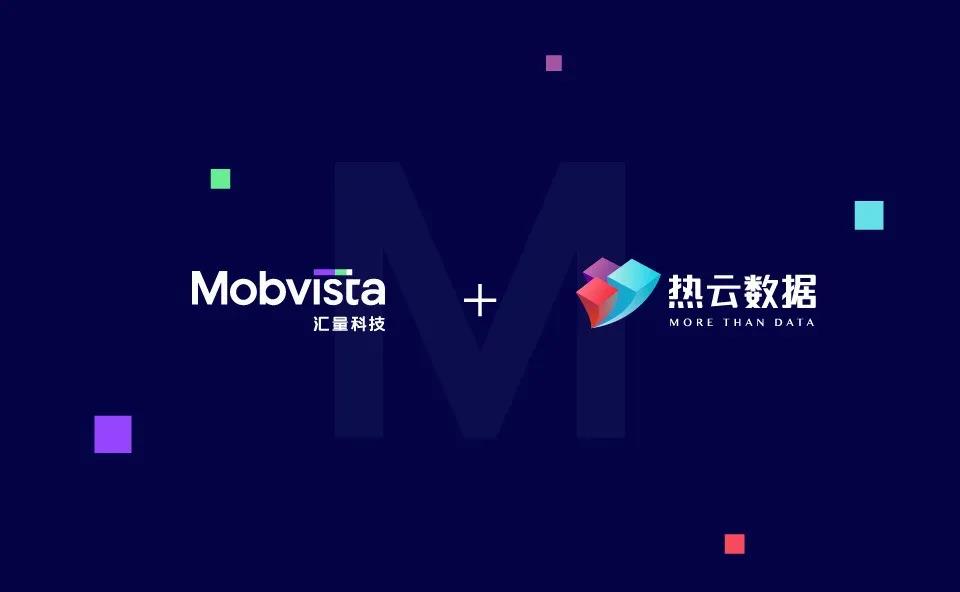 We hope to empower companies with SaaS tools so that they can achieve synergy between use cases in order to accumulate and make use of their data.
On the data privacy protection side, we have been trying to stay one step ahead of regulations. Around the same time when the Personal Information Protection Law was promulgated in China, Mobvista obtained the SOC 2 Type 2 certification report, the world's most authoritative data security audit report, and we were the first in the industry to do so.
In addition to data privacy, regulators also have their eyes on user experience. If there is one thing to be learned from the regulatory measures taken this year to crack down on certain splash ads, it is that unhealthy ads infringing upon users' interests will eventually be eliminated, giving way to those offering a pleasant user experience. The key takeaway here is that it is crucial to put the focus back on the users.
User habits change: embracing technology
Exposure to too much information on the internet has begun desensitizing users to ad content. In this context, how do we compete for user attention and keep users engaged? The answer is to put users first.
Highly creative and interactive content is breathing new life into the internet. But in this era of information abundance, ads' lifespan has become increasingly short, hence the need to churn out more ads quickly. But how do you do that without compromising your ad quality? The answer is using better technology, as opposed to hiring more people.
We have thought about this challenge and we believe we have a solution: using DCO (Dynamic Creative Optimization) on playable ads. The idea is to use algorithms to customize ad templates, colors, titles, text, or any other elements, in real-time then use the proprietary programmatic ad platform to allocate traffic among ads based on their conversion results. This can help advertisers by optimizing their budgets. 
But advertisers often lack the resources and technical capabilities to do that, and this is where Mobvista comes in: as a long-term partner. With the help of the Mindworks Creative Studio and its creative tool Playturbo, both part of our programmatic ad platform Mintegral, we can provide advertisers with ad creatives and help them build and expand their dynamic creatives optimization capabilities.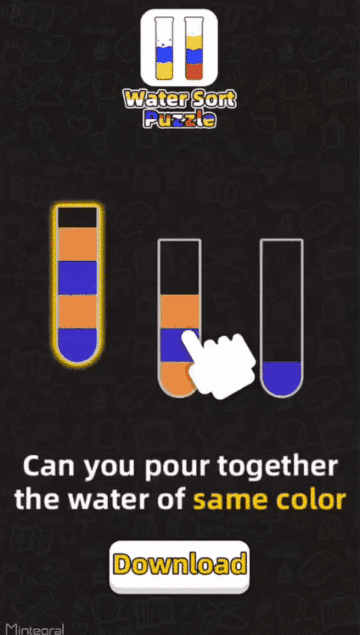 "Dynamic creatives' ' is what really sets Mobvista's ad platform Mintegral apart from its peers. The recent data from the first three quarters of 2021 showed that Mintegral quadrupled in size over the past two years. At the same time, Mintegral was ranked as a top 10 global ad platform on AppsFlyer's latest performance index.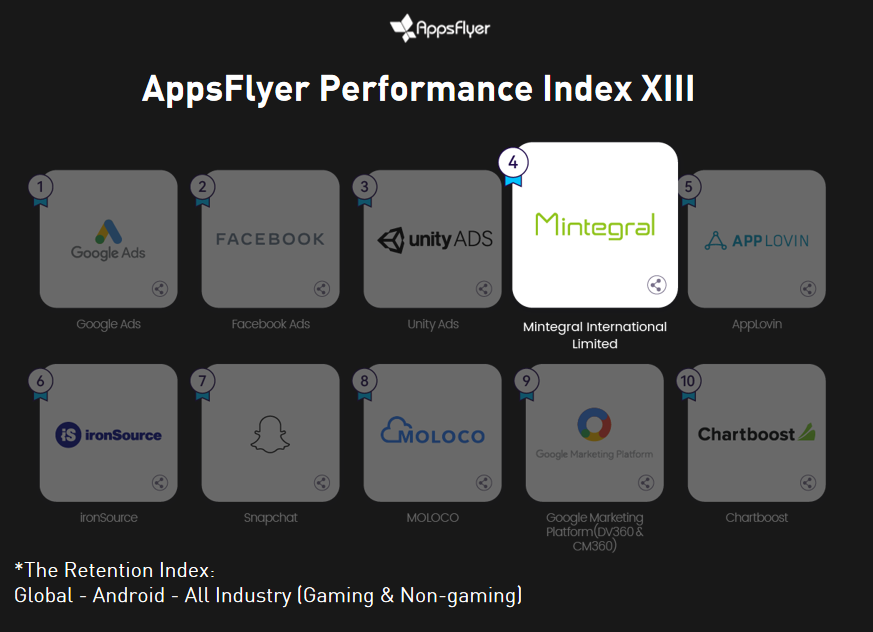 New tech-driven opportunities: grasping the key changes
New concepts such as the metaverse, digital humans, and NFTs have been all the rage lately, spawned by advances in technology, particularly big data, AI, cloud computing, and other industry infrastructures. Technology is changing our lives in a profound manner, but it is also creating a digital gap wider than ever. 
This year, we tried to use digital technology to bridge that gap. Take cloud computing for instance. SpotMax, Mobvista's cloud computing platform, was one of the earliest SaaS products to be listed on the Amazon Marketplace. It helps companies make full use of their cloud computing infrastructure and utilize instances in an elastic manner. The result is up to 90% savings on cloud computing – and this is just one example of how technology can be used to empower small and medium-sized companies on their next growth stages.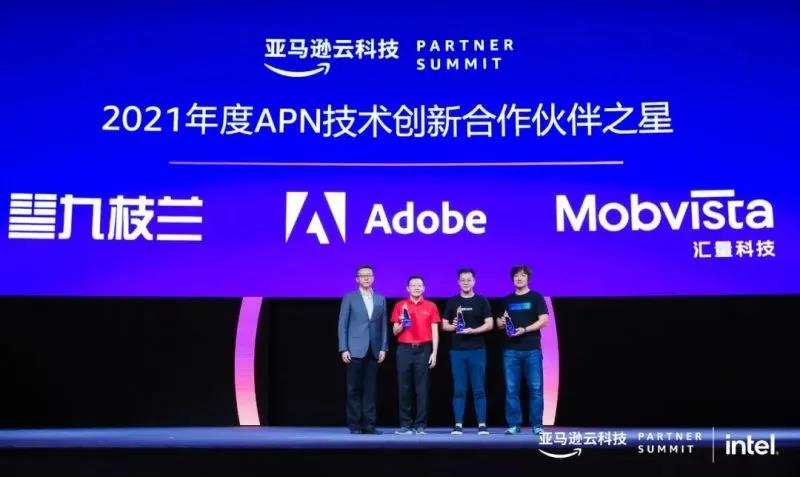 At Mobvista, we have positioned ourselves as a global technology platform committed to using an ecosystem of SaaS tools to help companies around the world accelerate their growth. Our core purpose is to "Be The Bridge," which essentially means connecting businesses around the globe using tech tools and services to drive industry and society development as a whole.
In the last ten years, most internet companies had simply been riding the wave, taking their fast growth for granted. As times changed and their growth hit a plateau, they became anxious. When change happens, one should stay calm and adapt. "Life is all about turning uncertainty into reality," to quote Zhang Wenhong, a renowned Chinese doctor.
All the changes and uncertainties of 2021 did nothing to slow down our pace and our desire to explore new ideas. Looking ahead to 2022, we will remain committed to our mission of connecting businesses around the world and we will work hard to achieve this goal.