From San Francisco to Moscow, from Seoul to London, the Xplore China seminar has traveled all over the world. Its final destination for the year was in Minsk at DevGAMM, where many industry-leading companies from the CIS region met to talk about mobile game development, share insights and network with fellow industry experts.
The Xplore China seminar in Minsk featured three speeches and a panel, all aimed at helping developers enter the Chinese mobile market and achieve success there. Speaking at the event were Pavel Livshts (AppsFlyer), Tamara Feiman (Gismart) and Ilya Gitlin (Mobvista). So what did we learn from them? Let's have a look:
1. China's Market: Insights and Trends
The Chinese mobile market is a huge opportunity but it can be a closed door for many companies. This is why we invited AppsFlyer to help us open this door and share unique insights around user behavior, market trends, and best practices to ensure you can reach your goals in China.
Pavel Livshits, Business Development Manager Russia & CIS at AppsFlyer, noted that there are now 1.4 billion active mobile internet users in China, making it the biggest mobile market in the world by a large margin. Looking at demographics, Pavel revealed that over 50% of China's mobile internet population is aged 20 – 39, so Western companies need to pay attention to this when entering China. 
On average, Chinese users have about 56 apps installed and they tend to download about 3.0 new apps per month and uninstall 2.6 apps per month, according to Pavel. He also noted that OAID may replace IMEI in China's mobile industry. Huawei is looking to launch this from December 2019, with Xiaomi, Oppo, and VIVO to follow shortly after.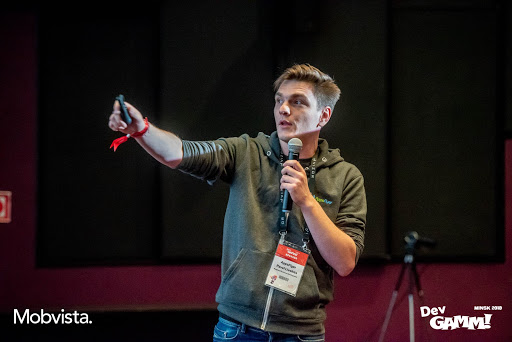 Pavel Livshits, Appsflyer.
Source: Xplore China Seminar @ Minsk
2. China First: Growing Hyper-casual Games in the Asian Market
To say that the hyper-casual games market in China is massive would be an understatement. Chinese users have embraced this relatively new genre and have become the #1 audience to reach for hyper-casual game developers.
Tamara Feiman, Business Development and Publishing Manager at Gismart, analyzed the hyper-casual games market in China and looked at what worked, as well as what didn't, from a hyper-casual publisher and developer's perspective.
Tamara noted that while the Chinese iOS market (252 million devices) is smaller than its Android counterpart (1.2 billion), it is larger than the entire US market (247 million). In fact, China is expected to be a top 3 country in terms of hyper-casual game launches.
Another important aspect that she highlighted was how important localization is for the Chinese market. Adapting content to appeal to the Chinese user base is crucial, given its size. Some key localization elements that Tamara underlined were shareable content, local holidays (Lunar Year, Spring Holiday, etc.) and proper content translations done or at least proofread by Chinese native speakers, so that content is relevant and, more importantly, relatable.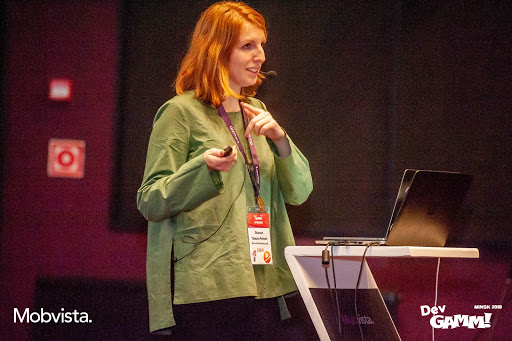 Tamara Feiman, Gismart.
Source: Xplore China Seminar @ Minsk
3. Why Launching in China is Crucial for Your Compay
Are you looking to take your business to the next level? Do you want to expand your business into China but aren't sure where to start? If you answered "yes" to these questions, then we can help you.
Ilya Gitlin, Senior Business Development Manager at Mobvista, spoke about why developers who want to grow their businesses must include China in their launch plans and he expressed that by simply saying that if you don't, your competitors will. Ilya noted that China accounts for half of the global app downloads and drives over 40% of the global app revenue – skipping a market that big is not an option. 
He also looked at how different monetization approaches work overseas, compared to China. For example, mobile apps using the IAP monetization model in China offer significantly more discounts and offers compared to its Western counterpart, while also focusing much more on social features, a concept that is less common in the West.
Ilya also stressed the importance of finding the right local partner. China's regulatory ecosystem is quite hard to navigate and many big companies failed to achieve success there because they simply didn't have the right partner. Developers and publishers who worked with strong local partners not only were able to enter the market but were also able to achieve incredible growth at sustainable levels.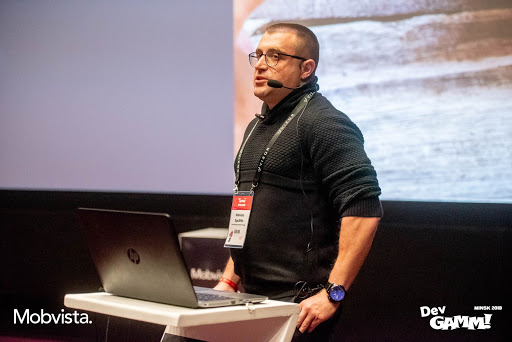 Ilya Gitlin, Mobvista.
Source: Xplore China Seminar @ Minsk
Xplore China @ Minsk Photo Gallery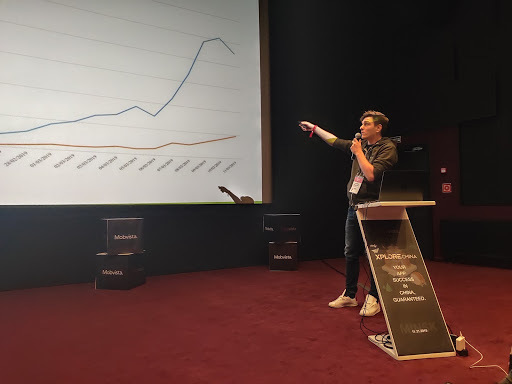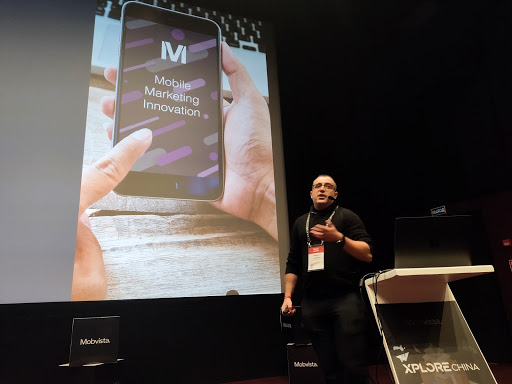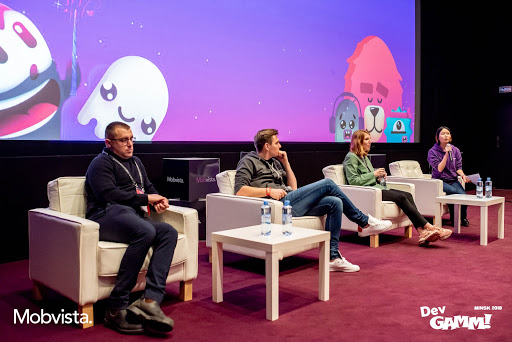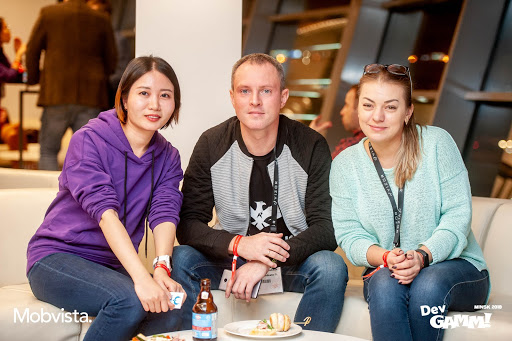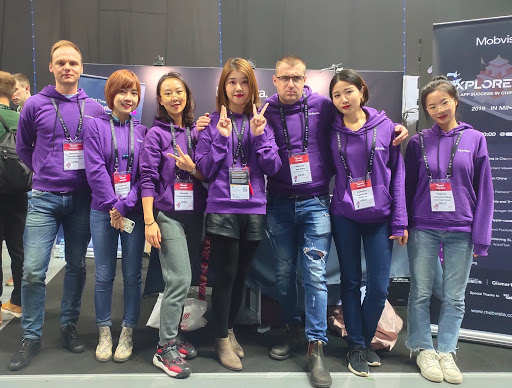 You can find more pictures from the Xplore China seminar in our photo album below:
Photo Album: Xplore China @ Minsk
About Xplore China
The Xplore China seminar series is part of a campaign launched by Mobvista with the aim to bring together experts with a deep understanding of China's mobile internet market in order to power up developers' and publishers' marketing efforts there.
As the leading China-based platform with a global presence, Mobvista has extensive experience and a deep understanding of how to successfully launch and market apps in this complex and unique market. Over the years we have built a long-term partnership with some of the biggest Chinese media channels, allowing us to get our clients' products in front of over 1 billion consumers. 
Visit the Xplore China page if you'd like to learn more about our initiative. If you'd like to enter China and achieve sustainable growth in the world's largest mobile market, get in touch today!