Being an independent game developer is not easy. Developers often have to bootstrap their way through building a prototype before they secure a publishing deal – if they're lucky enough to hit that stage. It can take many networking events, fiddly calls and long meetings before a deal is struck.
When money is tight, investing in games events can feel like a gamble. However, attending a good event can be the tinder that ignites the fire. An event might be where you run into an influencer that creates irresistible hype for your game or meet a publisher over networking drinks that will turn your studio from a two-people startup to a multi-million venture.
So which events should you be heading to if you're an independent developer on the way up in the mobile games industry? Here are five tips from us.
Pocket Gamer Connects
Pocket Gamer Connects, also known as PGC, is "THE global mobile games conference" – or so the organisers say. It is one of the biggest mobile B2B game shows in the west. Over 9,000 paying delegates from over 50 countries attended a PGC event in 2017 and sealed deals worth over $10 million.
Indie developers who attend can take a slice of this multi-million cake home. Even those who miss out will have access to their incredibly valuable indie survival guide. The workshop looks at the process of game making, "covering off everything from creativity through production to sustainability". They ask "how you marry the games you want to make with the business models that are working and trying to establish the formula for the next billion dollar game".
The event includes a "Big Indie Zone" showcase table at affordable prices where indie developers can show off their games to attendees. You can also take part in the "Very Big Indie Pitch" for a chance at getting your game in front of leading media influencers, potential publisher partners, and winning a promotional prize package worth $7,000.
Nordic Game Conference
The Nordic Game Conference brings together professionals from the entire Nordic region of Europe and beyond for a few days of talks, workshops and plenty of networking opportunities.
In particular, the conference is home to the Nordic Game Indie Night hosted by the Copenhagen Game Collective the night before the official opening. It includes the Nordic indie game awards, showcase and indie talks. The event is free-to-attend, making it an incredibly cost-effective opportunity for struggling indie developers to network.
In 2016 they launched the Nordic Game Discovery Contest, a competitive challenge where selected game projects are showcased at live-pitch events around the globe. Contestants compete live on stage to a wave of top influencers, publishers and journalists. This year games were taken to conferences in Austria, Portugal, Rome, South Africa, Switzerland and many more, presenting an incredible opportunity for getting your game discovered.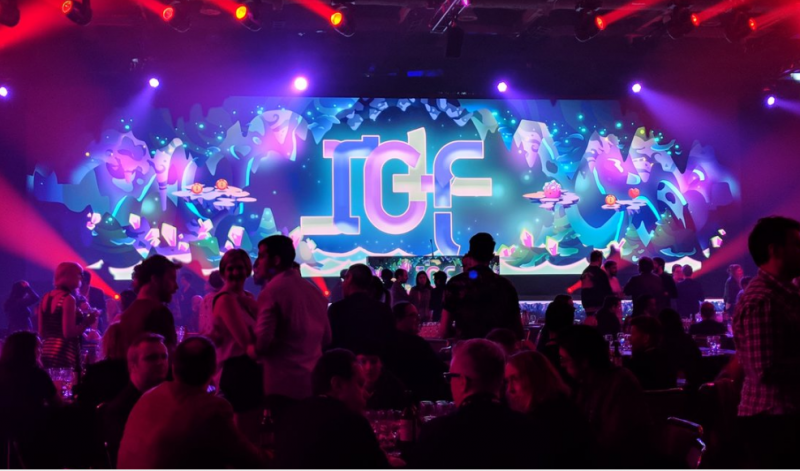 Game Developers Conference
The most expensive but undoubtedly the most invaluable event in any game developers calendar, the Game Developers Conference is held every year in San Francisco. It is the world's largest professional game industry event, bringing together an impressive 28,000 attendees. GDC is called by many the annual meeting point of the entire industry.
The Independent Games Summit and the adjoining Independent Games Festival is the place to be as an independent game developer. Leading developers from around the world, including former and current Independent Games Festival finalists and winners, share their trade secrets at lectures, postmortems and roundtables.
Publishers, influencers, journalists and plenty more all descend on San Francisco every year, presenting an incredible opportunity to get your game in front of the right eyes at the right time. The Indie Megabooth provides affordable showcase space and publishers hold incredible networking events in the evenings. Any night could be a jackpot for an indie developer.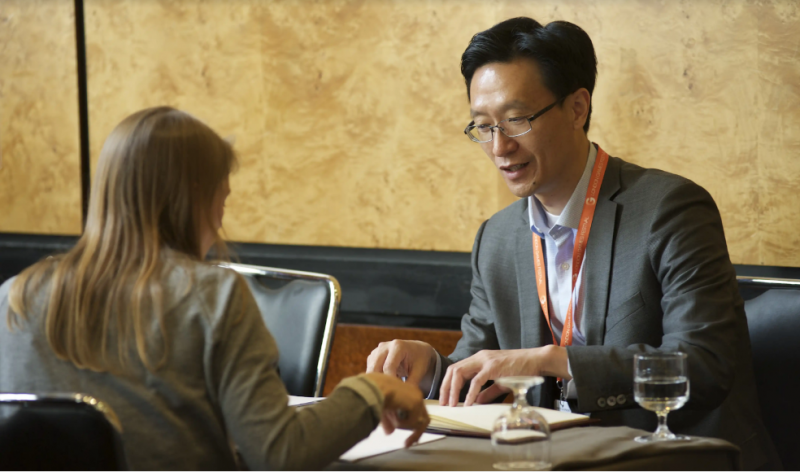 London Games Festival
The London Games Festival (LGF) is a great opportunity for indie developers to get their businesses noticed. Taking place in April, it includes a variety of events that cater to a variety of needs.
There's the indie-focused showcase event called EGX Rezzed to attend. Taking place in Tobacco Docks and running over a full weekend, Rezzed is dedicated to indie games and is one of the best places to showcase your game to consumers.
In addition to Rezzed, London games festival also plays host to the invaluable Games Finance Market.
Considered the place to meet investors and publishers, this two day event is held before EGX Rezzed and is the biggest and most successful speed-dating session in games, open to 60 games companies and 60 investors. Last year's Games Finance Market attracted over 50 projects and was the trading spot for £20 million worth of investment so it's well worth attending.And finally, the festival is packed with loads of other events you may wish to attend too. From the glitz and glamour of the BAFTAs to the experimental Now Play This showcase at Somerset House, there's plenty for indies to get out of LGF.
Gamescom
Gamescom is the biggest video game event in Europe holding the biggest shared developer booth in the world, The Indie Arena Booth. Over 1,000 exhibitors from more than 56 countries show their games to what is one of the busiest B2B and B2C event with 370,000 visitors and more than 5,000 journalists from around the world.
This can make Gamescom a bit daunting for independent developers. However, there are specific advantages to showing what you're working on in Cologne in August over other events.First, it's comparatively cheap. Business passes for the event come in at under 100 euros, while accommodation and flights can be booked pretty cheaply in Cologne and nearby Dusseldorf even relatively late in the day.Second, the dedicated trade area on the show floor helps contain where you're likely to have meetings. By hiving off part of the event from the consumer hordes, you can find plenty of spaces for meetings in company booths, trade body pavilion spaces and within the on-site bars and coffee shops.
Finally, there are so many people to meet that you're bound to find the people you need to speak to. Provided you plan in advance, advertise your presence at the event early and get booking meetings through a dedicated system (or over email), you will have a strong chance of speaking to investors, publishers and other partners on the show floor.
Summary
Being in the right environment is half the battle of finding a publisher as an indie games developer. Making the most of the event is the second. Every indie developer should make sure to research who is going to the event well beforehand and schedule in meetings. Never pass up on an opportunity to network while there and keep your ears and mind open to unexpected changes. Enjoy being at the heart of the games industry and, before you know it, surprising and wonderful things could happen.