Dear Everyone,
After a turbulent year, it's time to say goodbye to 2021 and welcome 2022. We wish you and your families a Happy Lunar New Year!
2022 will enter the 10th year of Mobvista, a year that has been connecting the dots for us. We will hold the annual meeting and anniversary celebration together on March 7 th  this year, reflecting on the past and focusing on our objective in 2022.
The last 9 years have seen the rapid growth of the global mobile wave. We captured some opportunities during this shift, stood out among competitors and became one of the top performance advertising platforms — in fact the only one in the top-tier headquartered in China. During the process, we faced difficulties most companies experience in their global expansion: vicious attacks from competitors, brands crisis, trust broken, and plummeting revenue. For Mintegral, this meant a roller coaster ride from August 2020 to July 2021. As the saying goes, "April showers bring May flowers". No pain no gain. We need to clearly understand and appreciate the rule of "Survival of the Fittest" and move forward with renewed determination.
Refresh
We hit our primary OKR goals for the year-end early in the third quarter of 2021. We fought for survival and showed unparalleled strength and grit, achieving a new record. Mintegral and Nativex, respectively, drove our revenue growth and profit recovery. Both business units were back on the right track and have made great achievements. Nevertheless, we need to understand which of these were achieved thanks to overall industry growth and those that were made possible due to the fact we have better capabilities than before, and also have awareness that some of the success probably not be unsustainable.
In 2021, the industry momentum was positive for us. First, in the post-IDFA era, our clients asked for more options in the market, businesses began to spend more on affiliates and programmatic channels in order to establish a multi-layer traffic supply-chain to balance traffic scale and ROI. Second, the China-to-Global trend has entered into a new growth cycle where more verticals and leading companies have set the C2G as their core strategy in the next 3 to 5 years. Last but not least, structural-change-led opportunities are presenting themselves in the online spaces post-COVID in different regional markets. Our historical accumulation and the "Be the Bridge" positioning have helped us capture some opportunities, we should, however, realize that more opportunities have slipped through our fingers, reflect on our weaknesses and evolve based on those learnings. We encourage everyone to go up to the front-line making decisions for and with our clients. More cross-border travels this year will require our supporting teams to provide even better logistical services.
New team
We have onboarded more than 400 new colleagues in 2021, including the teams from Reyun. It expanded our potential capabilities, but diluted the team culture and exposed many problems. Normally, on average a new person needs six months to fit into a new team. Aside from getting to know new jobs, the more challenging part is learning and accepting the new culture and approach to collaboration. Not only does this fall on the orientation by the HR team, but it also needs to be assisted by those who have been lived and thrived in Mobvista that are a role model during the on-job-training. Our front-line leaders are skillful problem solvers and seasoned industry experts, but, more often than not, fails to systematically help onboard newcomers. Increasing head counts in many cases does not lead to a better and stronger team, but instead drags down efficiency and reduces overall output. To address this, HR's role in training should be treated as merely a facilitator; the front-line team should take the lead and ownership in their career development plan.
Our organizational structure has been evolving, especially in the second half of this year. I encourage everyone to read about Conway's Law; this is a concept derived from computer science stating that product designs are determined by organizational structures. If an organization wishes to refine its product designs towards a more suitable structure, its organizational structure needs to be adapted accordingly. What I define as "product" here includes both the products sold by a company as well as our corporate back-end services, which we believe should be productized. This law will guide our organization evolvement.
Three-stage rocket
We launched our new strategic sub-brand "Solar Engine" during our press conference in September 2021, five years after we launched Mintegral. With the consolidation of Reyun and our own product and technology, Mobvista commenced development of Solar Engine as a SaaS solution following the inception of our tooling ecosystem strategy in 2019. Its mission is to "make growth much easier".
To be clear: the first stage rocket of Mobvista's corporate growth is the first overseas ad networks we built in 2013,rebranded as Nativex in 2020, helping clients acquire users globally; the second stage is Mintegral, which facilitates clients to connect to global users with its programmatic platform in an automated and scalable manner; the third stage is expected to be Solar Engine, which aim to optimize the ROI of user growth as well as the cost of cloud infrastructure for clients.
Hello World!
The first code every programmer learns is "Hello World", expressing curiosity, desire to explore and optimistic hope for the new world. Explorer  is the brand personality of Mobvista and the embodiment of our progress in the past nine years. We started from China to Southeast Asia, South Asia, and North Asia, then to Europe and the Americas. We set "Hello World" as the theme of our annual gala and 9 th  anniversary celebration, helping to give our explorers the map for the new world, as well as the courage and energy to sail.
Lastly, I would like to wish everybody committed to every step we have made thus far, and never forget why and how we landed on this arduous but interesting journey together.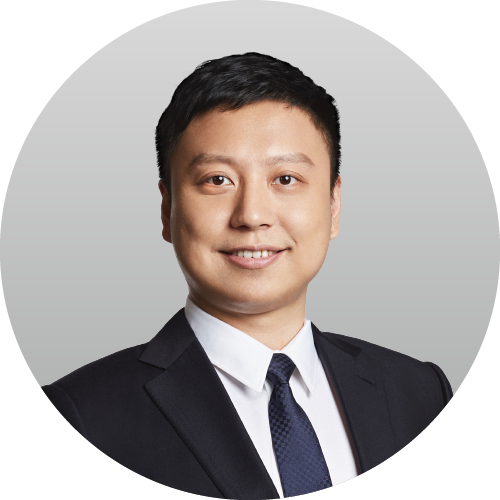 Clement Cao
February 1, 2022