We like to think of ourselves as a forward thinking company. That's why we try our best to think ahead and predict what the future holds for advertisers?
But what new formats or platforms could be coming down the pipe? Why might they (or might they not) emerge? And how likely is it that we think they could be the next big thing?
Let's take a look at a few potential runners and riders.
3D photos
Facebook has recently introduced a new type of image to its feed that could provide the basis of a new advertising format on the platform: the 3D photo.
Unlike other photo formats, the 3D photo allows you to see depth within your image. This allows you to reposition your perspective on the photo to look at the content within and see depth in the photo – allowing you to properly understand the size and position of items.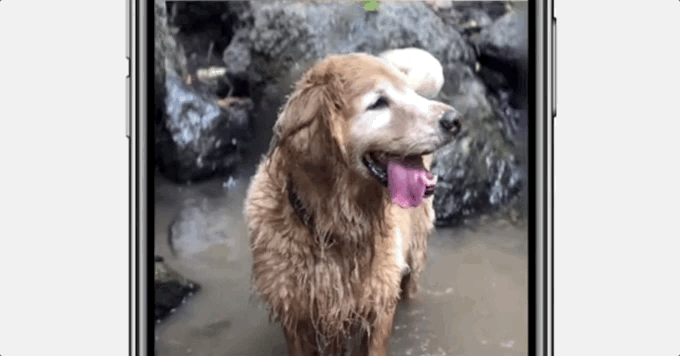 A 3D photo in action
3D photos are potentially important to advertisers a number of reasons. First, they're an initial step towards VR advertising – allowing users to look at static images in more detail and depth than before.
Second, it offers to non-VR users a chance to see campaigns from a different perspective. Companies selling products or services that really need the user to see the space properly – such as a company selling fitted kitchens – will have more opportunity to communicate how their items fit in the world in digital for the first time.
Finally, it offers creative advertisers the chance to jump on the bandwagon early and engage users. Facebook is pushing 3D content into users' feeds hard to acclimatise them to the content, meaning there is potential for a real first mover advantage.
There are some disadvantages to 3D photos in the short term. For one thing, they can only be created using devices with a front and back facing camera (such as an iPhone 7+) which makes them harder to make. For another, the questionable take-up of VR worldwide does dampen the likelihood of that format developing.
However, 3D photos could offer a creative opportunity for advertisers seeking literal depth in their campaigns on Facebook in the future.
Likelihood rating: 8/10
Voice advertising
One of the unexpected trends of the last couple of years has been the emergence of voice activated AI powered speakers in the home.
In comparison to wearables or VR, which were both extensively hyped, the success of devices like Amazon's Echo and Google Home – each of which are now selling millions of units every quarter– have both caught companies by surprise.
However, they do present potential opportunities for advertisers if their parent companies do decide to include them within their advertising portfolio. But it might not be in the way many advertisers expect they will.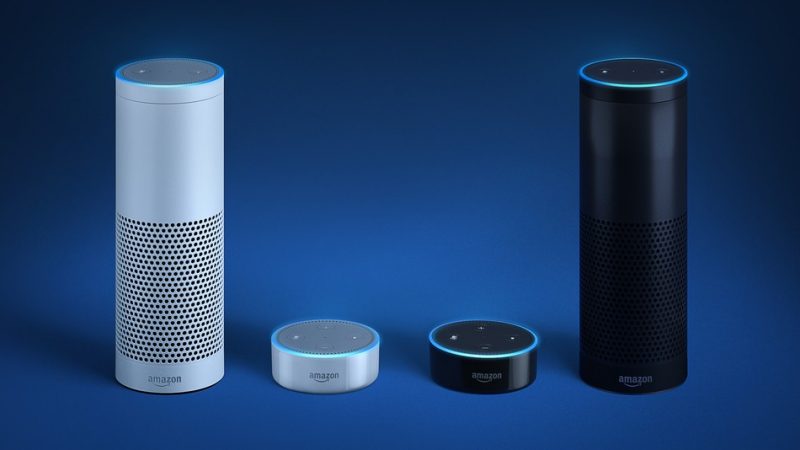 The Amazon Echo series of products has proven a surprise hit for consumers
Until now, the narrative has been that voice advertising could present an opportunity because it allows advertisers to reach consumers engagingly in their home and drive purchases.
For example, an advert played on the speaker that instructed the user to buy a particular brand of biscuit could lead immediately to the user going "Alexa, buy those biscuits" to complete a purchase.
However, website The Information suggests that this potential advertising approach wouldn't work. According to a report on its research in TechCrunch, very few users directly order items through an Alexa or Google Home device – suggesting it has little chance of delivering a direct ROI.
Furthermore, the intelligent nature of these devices have heightened user concerns over data privacy. Facebook's Portal video phone – which is attempting to enter the market in a similar space – has been criticised heavily because of its ability to collect user data, suggesting that smart speaker ad targeting may have to be dulled to achieve user buy in.
However, advertisers looking into the option of aural advertising approaches in the future should take heart from the success of podcast advertising. By taking a personalised, brand building approach that gently nudges the consumer to purchase, podcast ads have slowly demonstrated their value to the marketing mix.
This approach could prove perfect when – or if – voice ads become open to advertisers.
Likelihood rating: 6/10
Game streaming services
Finally, and most controversially, we think there may be advertising opportunities within game streaming services in the future.
And by this we don't mean services like Twitch, Mixer or Caffeine. Instead, we mean that services like Hatch, Microsoft's Project XCloud and Playstation Now could become spaces for advert placements in the future.
Of course, there are plenty of barriers that must be overcome before this advertising opportunity could even become an option. Game streaming services still have limited popularity in comparison to purchasing; gamers using subscription services expect that a payment removes advertising; the companies developing  possible players in the space – like Microsoft – do not have a long history of advertising.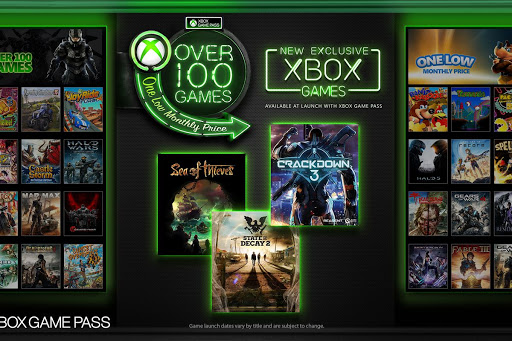 Services like game pass could be the stepping stone to subscription offerings
However, there are reasons to be bullish over the prospect of game streaming as a potential for advertising.
First, many new game streaming services are building their appeal around being cross platform – allowing advertisers to potentially reach consumers in a multitude of environments in a more engaging way than, say, social media.
Second, the shift to games as a service across the whole video games sector will mean that developers working on titles appearing on streaming services will need to weigh up the benefits of ads. With the decline of premium game pricing for everything except the biggest releases, the need to monetise further down the line could lead to companies operating across platforms to activate adverts.
Finally, the economics of game subscription services could incentivise developers to insert adverts into their games. Provided they operate in a similar way to Netflix or Spotify, where number of plays determines a company's pay out, there may well be incentives to insert adverts during session breaks or natively into a game world to generate a return.
The idea of advertising within video game streaming services is probably the most far fetched on our list. But if it does happen, it could offer advertisers a thoroughly interesting way to reach their audiences.
Likelihood rating: 3/10