This year was the first time a lot of people in the west had heard of the term 'Singles' Day'.
If you're still in the dark, Singles' Day is a 24-hour shopping event held in China, similar to Black Friday in the west. It's held annually on November 11, and started in the 1990s as an 'anti-Valentine's' celebration for singles in the country.
Today – like Black Friday and Cyber Monday – Singles' Day is a global online shopping phenomenon where people can find deals and discounts online over the span of 24 hours.
One of the reasons Singles' Day has become so big is thanks to Chinese retail giant Alibaba, who adopted it and promoted it in 2009, taking it from grassroots university movement to national shopping holiday.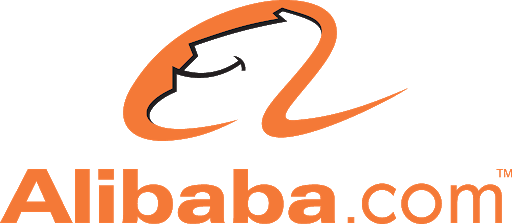 Alibaba now has a trademark on Singles' Day, and this year attracted Taylor Swift to headline the launch day event at the Mercedes-Benz Arena in Shanghai.
Previous launches have attracted Nicole Kidman and Mariah Carey; make no mistake, Singles' Day has grown to become the world's largest (unofficial) shopping holiday, with Alibaba in the driving seat.
And it is Alibaba's continued desire to innovate and create new brand partnerships that has helped the company generate $38.4 billion in sales, breaking last year's record of $30.8 billion and dwarfing the U.S.'s 2018 Black Friday figures of $6.22 billion (spent online).
That's all been achieved in the space of a decade. So, how did Alibaba make Singles' Day such a massive event, and what are they doing to ensure Singles' Day grows even bigger in the future?
An outward-facing, engaging and modern eCommerce approach
Taylor Swift's appearance wasn't just to add some glitz and glamour to the launch event. Rather, her appearance was carefully planned to highlight the way the festival has come to embrace internationalism.
Singles' Day has outgrown China in a sense, with 22,000 brands from 80 countries taking part this year. The size and sheer scale of the Singles' Day market is incredibly attractive to brands; putting Taylor Swift in the metaphorical online shop window is a big move from Alibaba and shows the watching world China's open for business.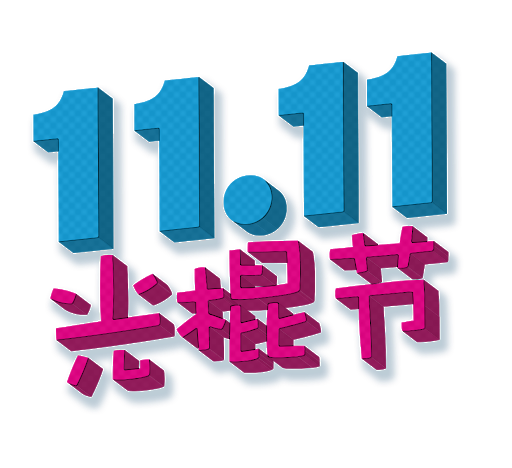 The promotion of the 11.11 date for Singles Day was ubiquitous across Chinese social media
Of course, Alibaba promotes its ecommerce platform as the best way to reach out to consumers on the mainland, not just for Singles' Day but for every other in the calendar. The creative shopping innovations of their platform has been key to Singles' Day's success.
Take, for example, Alibaba's innovations when it comes to voice shopping. On Singles' Day this year, voice shopping with Alibaba saw 810,000 eggs, 1.4 million tons of rice and 76 tons of liquid detergent sold to consumers.
Voice shopping and conversational search is on the rise globally. Alibaba's efforts on Singles' Day with voice commerce show they're excelling at the medium, with more than a million orders placed and paid for through Alibaba A.I. Labs' smart speaker Tmall Genie on the day.
Starbucks is just one western brand that has integrated voice ordering and delivery capabilities with Tmall Genie in China. Innovations such as these are key to Alibaba attracting modern-facing global brands to their platform to reach out to Chinese consumers, and make online shopping for them as simple as possible.
Singles' Day is actually very sociable
It'd be easy to dismiss Singles' Day as just another shopping promotion, and a way for companies to boost their sales.
Alibaba has worked extremely hard to make sure that Singles' Day isn't seen that way. Where Black Friday has its roots in the U.S.'s Thanksgiving holiday, so Alibaba has worked hard to link the Singles' Day festival with sociability and fun.
Brand experience especially is becoming key to brands' successes on Singles' Day. As well as celebrity endorsements, Alibaba encourages gamification and user interaction across its ecommerce platform – an example of this is with Alibaba's 'Miaow' game that encourages red pocket collecting.
Alibaba's digital innovations around Singles' Day also focus heavily on sharing and social commerce. Live video streaming is also a key part of the Singles' Day experience, with Alibaba encouraging key opinion leaders (KOLs), peers, celebrities and others to engage online and build trust with consumers.
Kim Kardashian West is a great example of how live streaming works in the Chinese ecommerce space; in a live stream alongside Chinese KOL Viva Huang, she was able to advertise her KKW perfume to 13 million viewers, selling out in just a few minutes.
That approach over the previous few years has been critical to the growth of Singles' Day, with trust in the Alibaba platform itself essential to consumers who 'grew up' with Alibaba, who are mainly Chinese middle class and millennial consumers – China's premier consumer buying force.
Singles' Day can only get bigger
Another innovative approach that shows Singles' Day is more than just another shopping holiday is how Alibaba encourages participating brands to launch brand new items instead of just putting discounts on existing products.
Olay and Shiseido were just two companies who committed to including over 50% of their new products with Tmall this Singles' Day. MAC, which owns Estee Lauder, also sold 60,000 units of a limited-edition product within five minutes of pre-sales.
So, what other western companies alongside MAC and Olay participated in Singles' Day on the Alibaba platform? P&G and L'Oréal participated, as did global powerhouses such as Apple, Nike, Giorgio Armani and more. 
Those big brands also helped to set new Singles' Day records when it came to delivery orders which hit 1.3 billion, up 59% from 2018's 812 million delivery orders.
Figures also show which 10 countries sold to Chinese consumers through Alibaba's cross-border platforms; as well as being key for western brands, regions including Japan, New Zealand and Korea also saw success thanks to the ecommerce innovations offered by Alibaba. And let's not forget about Southeast Asia, the land of new ecommerce opportunities.
Gamification, live streaming, social sharing and an open, international approach has helped Alibaba grow Singles' Day to an international shopping sensation.
It's also done wonders for the platform too; Singles' Day has been the best way possible for Alibaba to show brands further afield its ecommerce capabilities, and how it can connect anyone and everyone to Chinese consumers online.