There's a new heavyweight contender in the mobile advertising business. Amazon's advertising division is fast becoming the darling of both the company and the wider sector.
According to The Drum, Amazon advertising revenues grew by an incredible 132% in Q2 2018 to over $2.2bn. And with Amazon rebranding its three main advertising services under the auspice of Amazon Advertising, it's clear that the company is preparing for a big push for its ad services in the coming year.
But what exactly is Amazon offering? What are the potential benefits of using its service? And how is it set to evolve in the coming years? We've taken a closer look at Amazon Advertising to find out the answers to these questions (and more).
What is Amazon advertising?
Amazon Advertising is an amalgamation of three different advertising offerings that the company previously offered: the Amazon Media Group, the Amazon Marketing Service and the Amazon Advertising Platform.
The new service doesn't remove any existing services. Instead, it brings the mix of programmatic, sponsored and custom advertising services into one place – making it simpler to buy.
What services does Amazon offer through its advertising platform?
There are five main advertising products listed through Amazon's advertising portal.
– Sponsored adverts allow companies to place their products at the top of results within Amazon for different search terms. This means that users on mobile or PC will see their product first when searching for keywords (e.g. a camera made by manufacturer sponsoring posts).
– Display adverts allow companies to insert units in advertising space on Amazon and on sites within Amazon's advertising network (such as IMDB). These can range from simple banners to wraparounds.
– Video adverts can run at the bottom or the top of pages on Amazon, both within desktop pages and mobile pages.
Additionally, Amazon, also offers two further services which require a deeper direct connection with the company to access.
– Amazon has its own DSP that allows advertisers to buy traffic programmatically in Amazon itself, in its network and within relevant third parties.
– The company also offers a bespoke service to vendors called "Stores", which allows them to create optimized custom sites to sell merchandise through Amazon while retaining their own branding.
Benefits of advertising through Amazon
The biggest benefit of advertising through Amazon is that its entire ecosystem is tied back into Amazon's enormous eCommerce business.
Every company who sells through Amazon in some form – and contributes to the company's $177bn revenue – will likely be able to benefit from advertising within the platform. This is especially true when users are organically searching for products and they are able to see a sponsored result that offers them a well reviewed or well regarded item.

However, there are other benefits too. For example, many of Amazon's ad units will run in other places within the company's ecosystem of devices and services. This includes on Fire TV, on Kindles and on Amazon Fire tablets, which means that advertisers can reach users in a multitude of contexts easily.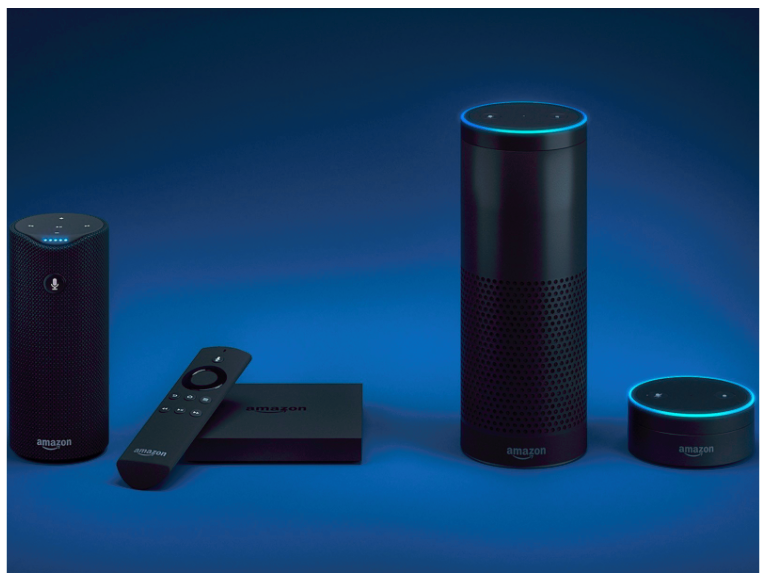 In addition, the reach of Amazon's wider network of owned sites does give good reach to those pursuing display advertising campaigns. And with every unit optimizing easily across PC and mobile displays, an Amazon display campaign has a big chance of winning big.
Challenges for advertising through Amazon
The big challenge for advertising through Amazon is that you have to be plugged into their ecosystem to benefit from it. If your point of sale is not within Amazon or an Amazon service, then you ultimately will have to look elsewhere to advertise. This will particularly hit areas well served by the rest of the mobile economy, such as in app advertisements.
Furthermore, it's harder to access some of the custom elements of Amazon's offerings. Using either its Stores function or its DSP requires direct contact with an Amazon consultant first, which means there are greater barriers to entry.
Finally, Amazon advertising campaigns can be complicated to set up because of the number of ad designs you may need to submit for a campaign. The fact that an advert can appear in a multitude of contexts can lead to a lot of set up work for designers, meaning you need to book in more time to create a campaign.
How can I get started with Amazon adverts?
The first thing you'll need to do is get the right Amazon account for your business needs to allow you to access the right ad options. Although this is likely to be something most advertisers have sorted, it's worth checking if, say, you're a vendor if you want to use the Stores function.
Once you've done that, head over to the Amazon advertising page and head over to the start page. If you're looking to run sponsored adverts and other straightforward campaigns, you can select your geo to see which types of campaigns are available and begin running campaigns.
Alternatively, if you want access to, say, the DSP, you will need to contact someone at the team at Amazon to discuss it in further details. You can do that by hitting this link.
What does the future hold for Amazon advertising?
In the first instance, we believe that Amazon will increase the quality of its offerings through its own site. As well as probably opening up the DSP to the public market place, it's reasonable to expect its video adverts to begin to place across its partner network too.
However, the really interesting opportunities for Amazon advertising lie in platforms outside of its main ecommerce platform.  For example, there could be opportunities for video ads to be inserted into Amazon Prime video pre, mid or post roll to offer a much more natural engagement opportunity.
There is also a lot of talk about audio advertising tapping into the rapidly expanding network of Alexa powered devices. This could allow advertisers in the future to advertise through podcasts and encourage users to verbalise a call to action – such as "ask Alexa to order this product now" – to reach an audience in a new way.
Finally, there is also opportunities for new third party arrangements to change the advertising game further. Amazon's AR powered tie up with Snapchat, which allows users to point their phone at an item in the real world and order it through Amazon, could deliver further value.
Conclusion
Amazon advertising is a thoroughly interesting opportunity for anyone selling a product through the platform. Its wide range of mobile and PC optimized adverts, which also run across Amazon devices and services, offer real potential for engagement for advertisers. And with bespoke services available and new intriguing formats teased, it looks as if Amazon could be well placed to break the usual mobile advertising rules.