It's no secret that Chinese utility apps are entering overseas markets. Actually, Chinese companies are strategically placing themselves into the markets especially for the commonly culturally irrelevant utility apps.  Surprisingly, many are doing very well. Although a number of the top ranking utility apps for Google Play are from Chinese companies, it is very difficult for a Chinese utility app to become the most popular app in an overseas country.
Achievements
SHAREit is one of the most popular apps in the world with 870 million loyal users in North America, South America, Southeast Asia, Middle East Asia and Europe, and ranks No.1 in Google Play and App Store in 90+ countries. It has been displayed at the homepage of Google Play for 60+ times.
SHAREit has 250 million users in India and has been number one in Google Play's utilities category for many years. It is one of the most popular apps in India, standing alongside with Facebook and WhatsApp.
Let's see how popular apps monetize:
Today, SHAREit is all about native ads, including lists, large size native pictures in feed and video etc. According to SHAREit, large size native pictures and lists have better performance. Because of popularity, video ads are also a major choice.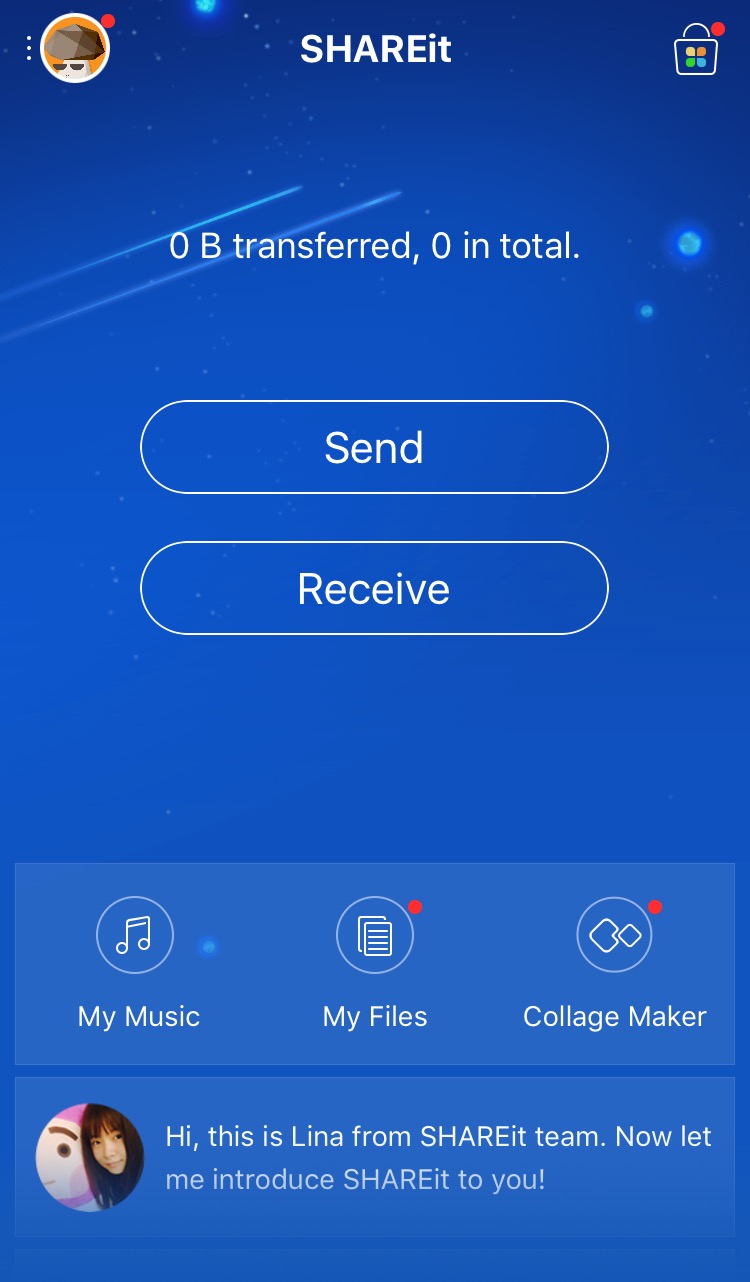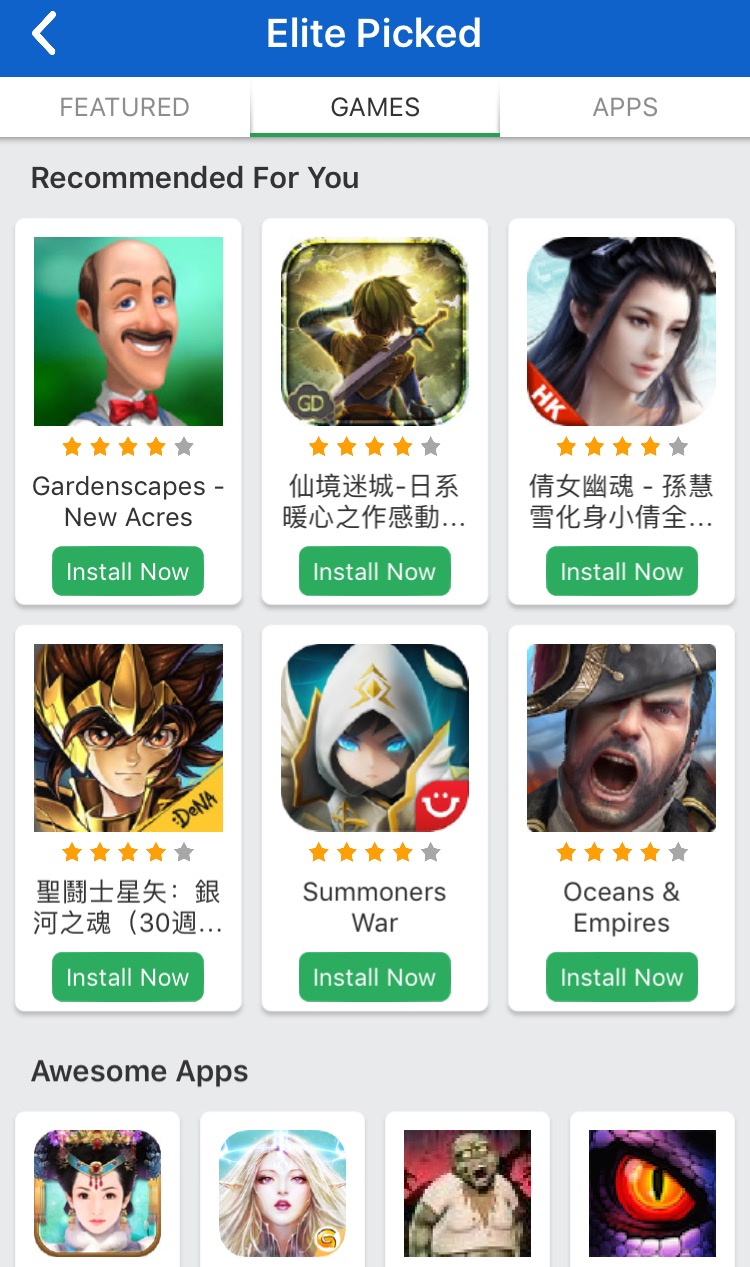 Native APP Wall (custom icon is the entry point to APP Wall, customized, guide users to access; non-rewarded recommendation list to drive users to down their favorite APPs)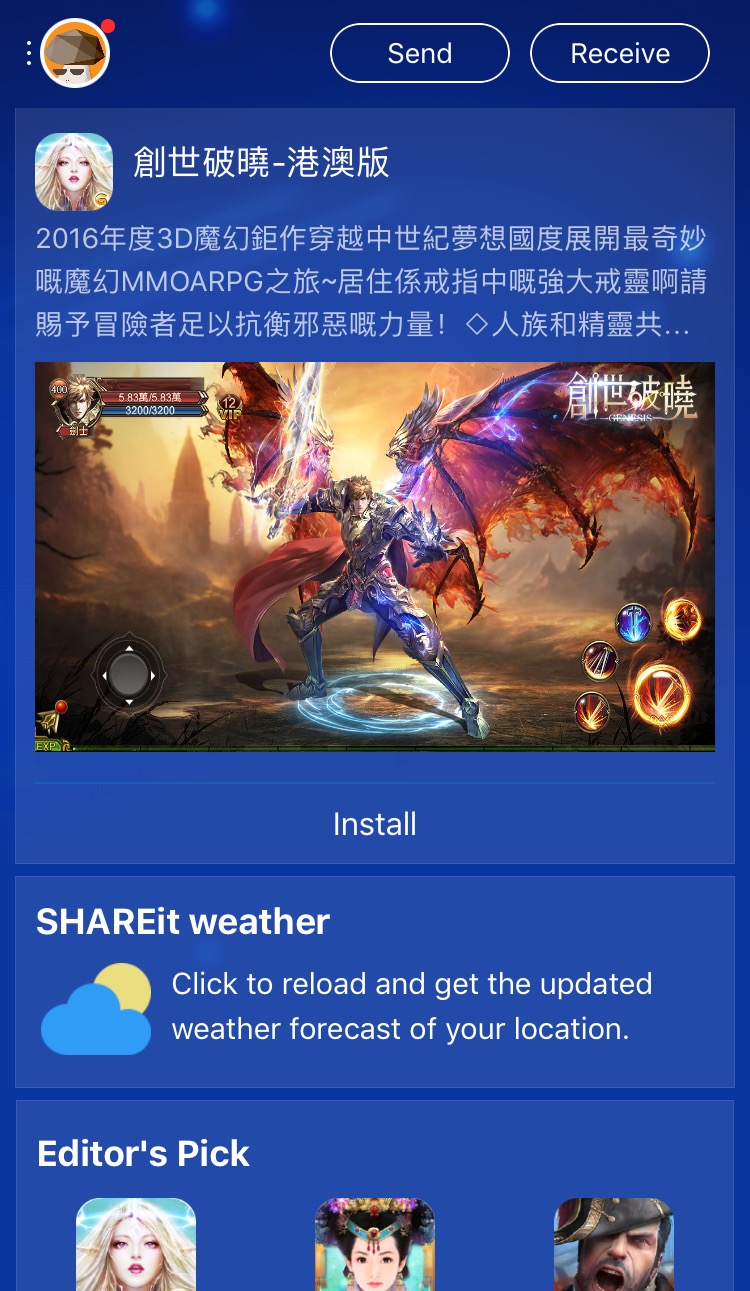 Native feeds ads (precise targeting, integrated ads in APPs, high retention rate in non-rewarded way; custom design to improve customer engagement and good user experience and balance revenue)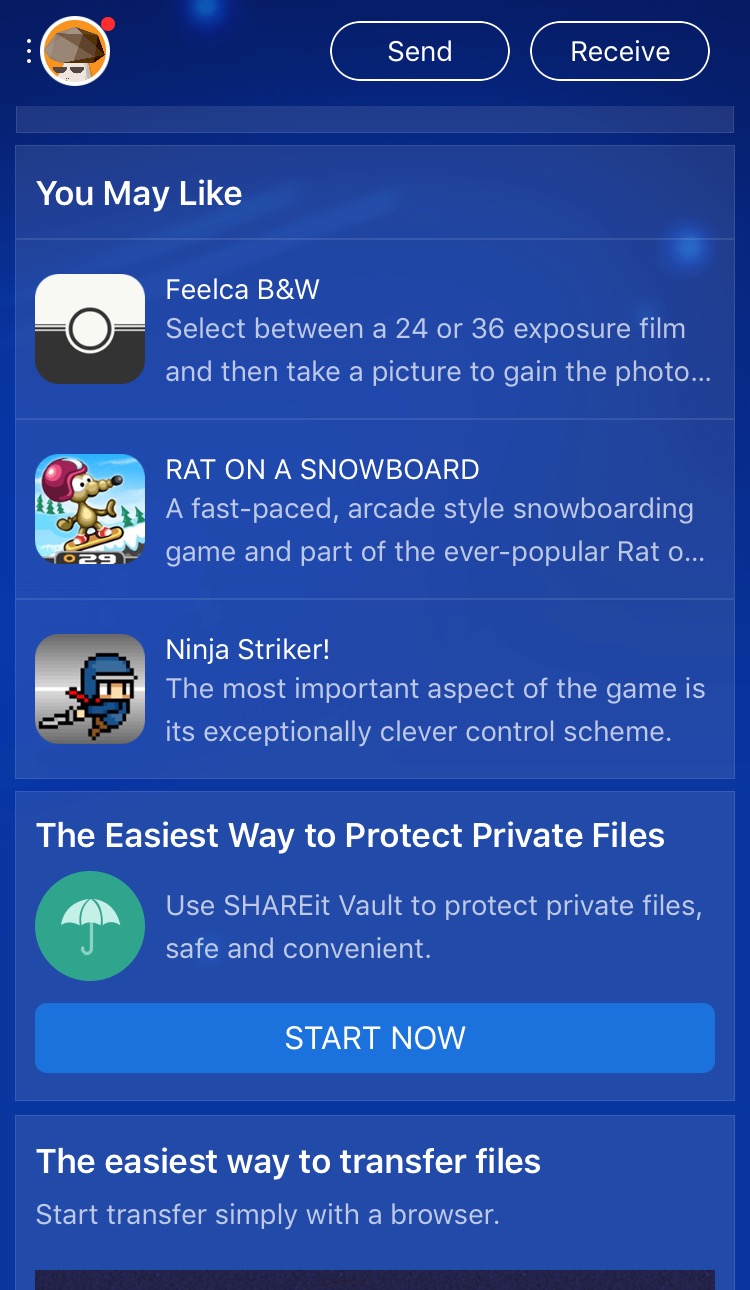 Native list (multi-template ads with custom UI)
SHAREit doesn't worry about ads impacting user experiences because they have found the perfect balance between ads and user experience. In-app ad slots can be easily expanded. However, it will be better for ads to integrate with product features and consider users' preferences and habits. User satisfaction is also an important factor to improve products and adjust ads. As the traffic monetization partner of SHAREit, Mobvista provides many ad formats to ensure "low interference, high revenue and ease-to-use". Just like SHAREit, monetization problem is easily solved by connecting to Mintegral, Mobvista's native + video ad mediation platform.
Qiu Jun, COO of SHAREit: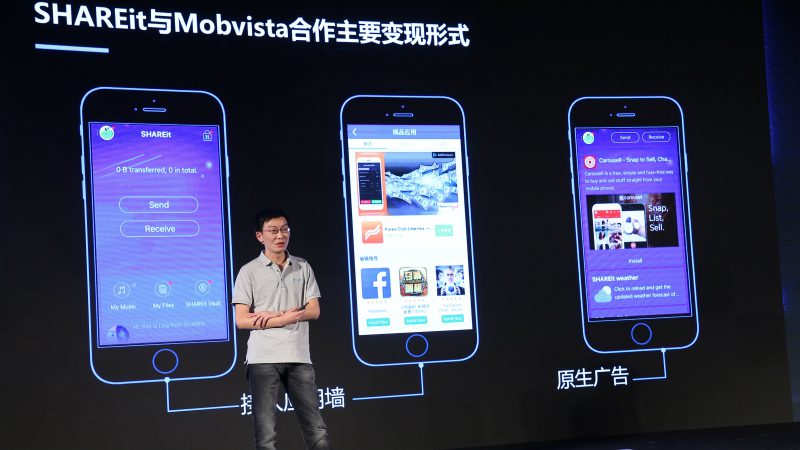 At the very beginning, I didn't have high expectation for the monetization efficiency. Finally, I was surprised by the revenue from Mobvista and our revenue is still growing.
Generally speaking, through the cooperation, I feel Mobvista has rich native ad resources and great services and think for users strategically.
We have a product called SHAREit Big Data, upon which we have deep cooperation with Mobvista. With transparent data, we communicated much on user profiles. Therefore, the ads from Mobvista are the most accurate.
According to "SHAREit Big Data", there are many trends in Indian mobile Internet market in 2016. The following trends are worth to be studied carefully if you want to enter Indian market.
1. Demographic dividend
Demographic dividend represents market potential. India's mobile Internet incremental potential is 75%, surpassing U.S. to become the world second largest mobile Internet market, right after China. Although Indian population is large, there are only 20-30% mobile Internet users.
2. Economy
India's per capita GDP is rising in recent years, up 4.3% in 2012 and 6.3% in 2015. India is the fastest growing emerging economy in the world. With $44 billion FDI (Foreign Direct Investment), India surpassed China to become the world largest FDI destination in 2015.
3. Mobile Internet
Bypassing PC Internet and directly entering mobile Internet era, the younger generation is native to mobile Internet. There are 374 million Internet users and 324 million mobile Internet users in India, very close. Among 1.3 billion population, 76% have mobile devices.
4. Android Leads
Prices of Apple devices are higher; a virtuous circle of Android as massive Android user base supports more developers to develop for Android and more APPs attract more users; free and open-source Android can attract developers rapidly.
5. Popular Apps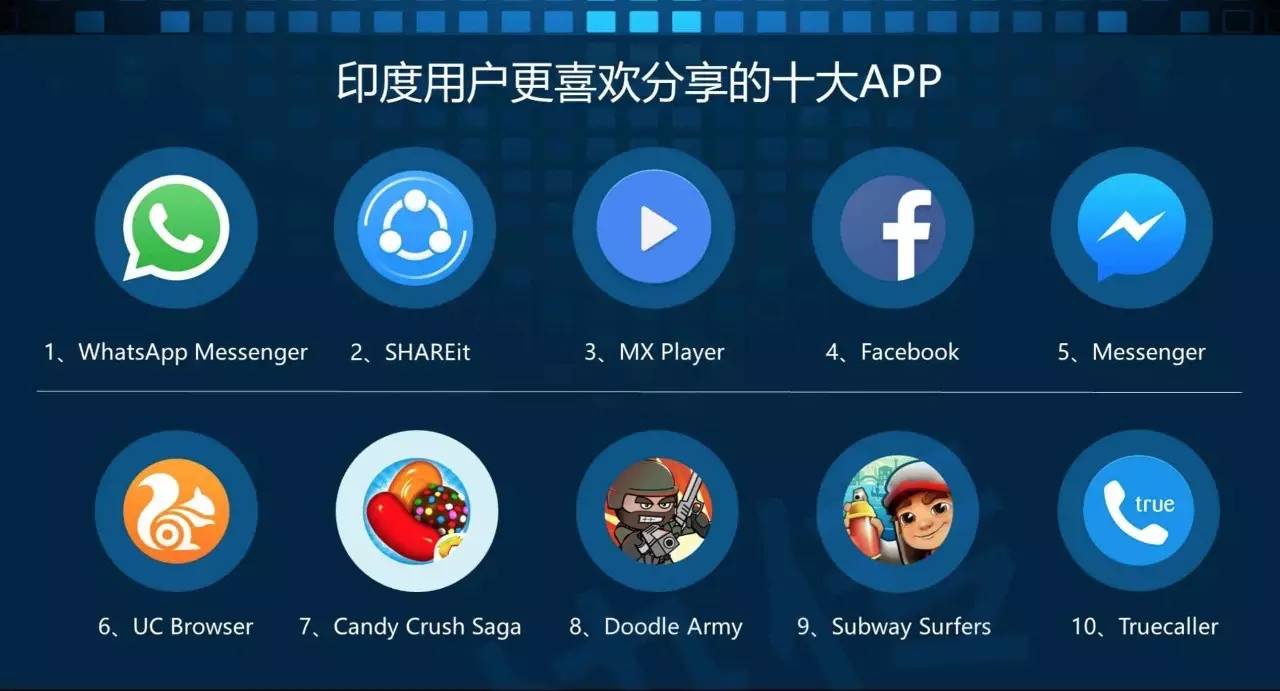 Indian users love to share pictures and videos and like messaging (WhatsApp Messenger is the most popular one) and utilities APPs. As for games, Indian users prefer action, arcade, car racing with exciting images.
6. Challenge: Localization
Localization is the biggest challenge in the complex Indian market. Over 82% Indians believe in Hinduism. However, this is also an opportunity since there are over 120 official holidays each year and most of them are religious. There are many offline scenarios where Internet users can exchange and share.
Then, it is about language. There are over 1600 languages and dialects in India and 33 languages have over 1 million users.
7. Challenge: Lower Smartphone Penetration Rate
The smartphone penetration rate is still low in India and Bharti Airtel, the largest carrier, only has 26.61% market share. As people are transitioning from feature phones to smartphones, it is the golden time for 4G. Only 16.9% Indians have smartphones. It is predicted that Indian smartphone market will explode after 2017 and the smartphone shipments are expected to reach 369 million in 2018.
The above are quoted from "SHAREit Big Data: 2016 Indian Mobile Internet Report"