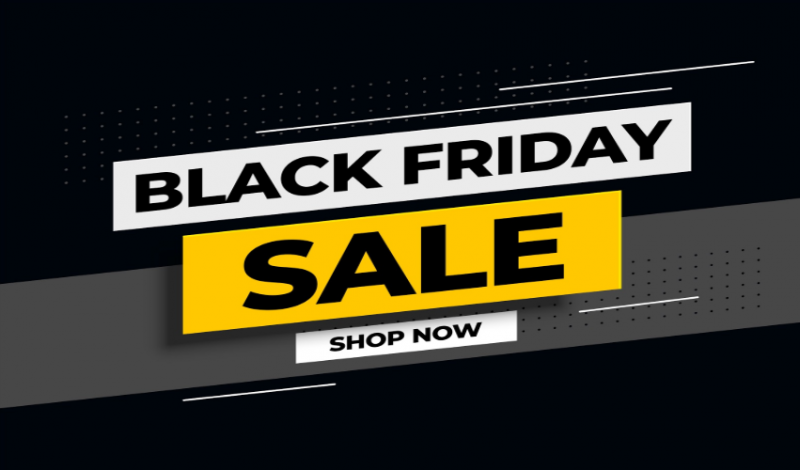 This Black Friday will go down in history as the date the annual sales bonanza confirmed the power of m-commerce over e-commerce.

At the same time, the shift to making purchases on smartphones saw a huge rise in shopping app downloads. The battle to gain shopper's attention, then, is not just moving from desktop to mobile, it is homing in on mobile apps.

M-commerce reigns supreme, again

The rise of m-commerce was first shown by researchers at Akamai Technologies last year when they reported 51% of online Black Friday had taken place on a mobile device. However, this year the proportion was up to 57% showing that last year's observation is part of a trend, not a one-off.

Furthermore, the researchers found that although desktop conversion rates are nearly twice as high as mobile, they are declining while, conversely, there is noticeable rise on mobile conversions from 2.46% last year to 2.72%.

This unstoppable rise of m-commerce is not just impacting Black Friday in its home market of the US and the UK, where it has become a firm fixture of the retail calendar in the current decade.

Worldpay predicts the APAC region will follow and m-commerce would soon dominate Black Friday across a region where 2017 Black Friday sales figures, compared to the year before, were up 46% in Hong Kong, 21% in Singapore, 18% in Australia and 10% in China.

The payments provider reveals mobile is so much of a growing force in the region that next year Singapore will hit a tipping point where m-commerce will account for a majority of internet purchases. WorldPay points out this is half a decade ahead of its forecast of a 2023 global tipping point.

Attention focused on shopping apps

While these figures are interesting, the real insight comes from what is happening concurrently. This huge surge in m-commerce is happening and, it's happening via apps.

Figures in from the United States show that there were half a million new downloads of the ten most popular shopping apps, up 16% on Back Friday 2017. Between them, the top ten apps added half a million new customers in a single day. Overall, there were 1.8 million downloads of shopping apps, up by nine per cent on the year before, according to Mobile Marketing Magazine.

This shift to making purchases through apps was mirrored in record spending on the App Store on Black Friday. Sensor Tower figures suggest that purchases rocketed up to $167 million in just one day, comprised of $52 million in the US and $117 million beyond. This compared to an overall figure of $142.5 million during Black Friday in 2017 when $39.5 million was spent in the US and $103 million came from the rest of the world.

These AppStore purchase, the researchers reveal, were primarily driven by gaming. In fact, across the AppStore and Google Play, games downloads shot up 23% this Black Friday compared to last year.

In-app opens up shoppers

This demonstrates two things. There is a massive shift towards mobile and, to be more precise, mobile apps. At the same time, this is opening up new opportunities to reach a critical mass of consumers.

This is why AppNexus has calculated that, in the US alone, 97% of programmatic mobile advertising spend will go to in-app this year and this trend will see mobile display and banner advertising soar nearly 50% between 2018 to 2021 to be worth $52 million and $41 million respectively.

There could be no clearer way of underlining the massive surge in shoppers' attention turning to mobile and, more specifically, to apps. It means this is the channel brands are realising they have to prioritise to meet their growth goals for m-commerce.