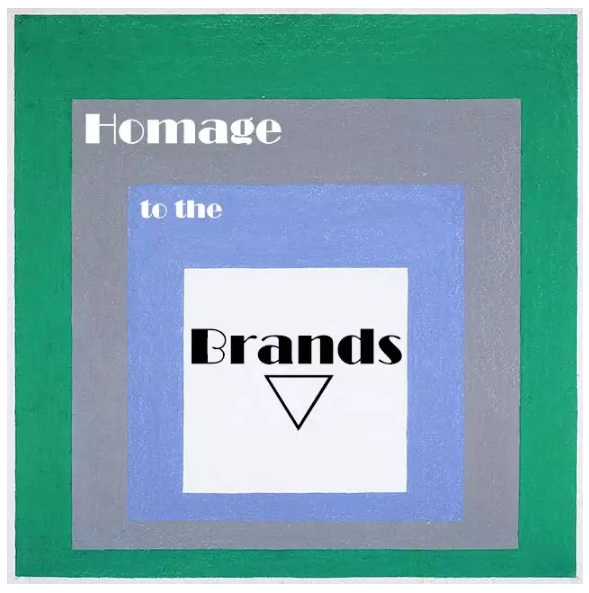 Burger King recently got itself a significant amount of media coverage for trying to take over Google Home. The ad, which was only 16 seconds, had a Burger King employee ask after a short introduction, "Okay Google, what is the Whopper Burger?"
Nearly instantly, the ad became a focus of the media who wrote about it extensively, especially after Google released a statement that it had removed the term from Google Home's functionality. Whether or not the whole campaign was an elaborate stunt or not, designed to get Burger King media coverage – it worked.
Trying to drive interaction with advertising has become an increasing goal for advertisers and brands.
And it is for this reason that companies have been trying to nail interactive digital ads. Mobile, as a part of digital, is no different. Apple's entry into the mobile advertising space focused almost exclusively on interactivity with iAds. While Apple eventually pulled away from iAds, there has been an increasing focus on interactive ads – especially for games – over the past year.
But interactivity with ads doesn't have to mean engaging with something interactive. It can also mean engaging through a Facebook like; a Twitter Follow or Retweet. It may even be as simple as a click.
CPE: A More Aggressive Ad Model
Many people look at ads on Twitter and Instagram as examples of non-aggressive ads. This is because the ads look like part of the native experience of using the platform. Ads on platforms like Twitter and Instagram can make users ask, "are there even ads on here?" The benefit of the subtlety is that users still see ads, without them disrupting the experience – making users more likely to look at them.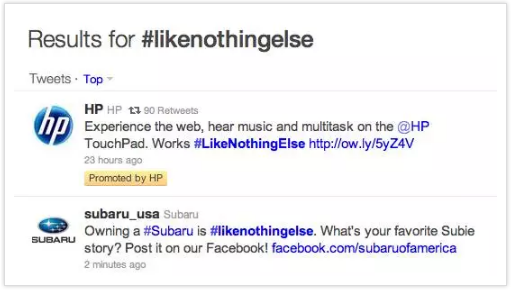 Ads of HP and Subaru at Twitter, bundled with hot events
Twitter supports six types of campaigns. Tweet engagement campaign uses CPE (cost per engagement), which is ideal for brands wanting to launch new products, promote events or drive audiences to their website/blog/industry report and other contents. CPE may also be used to drive followers on social platforms.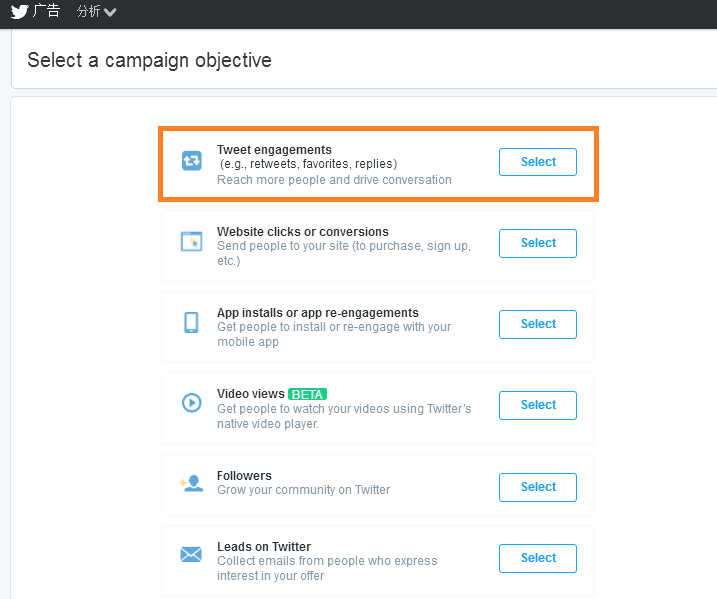 Here are the benefits of CPE ads:
1.     Advertisers only pay for effective engagements (follows, retweets, clicks, etc.); by using this mechanism, the best ads get the best display opportunity, as the ads have to be a better quality
2.    CPE ads typically utilise rich content, making them highly interactive and compelling
3.     Advertisers can see statistics about each user after engagement with brands, such as time spent on the ad page and the content browsed. This can he used to improve user behaviour data for future campaigns.
Since BMW China, Coca-Cola, Vivo – the Chinese phone manufacturer – launched ads on WeChat Moments in January 2015, branded ads have been increasingly popular on social platforms.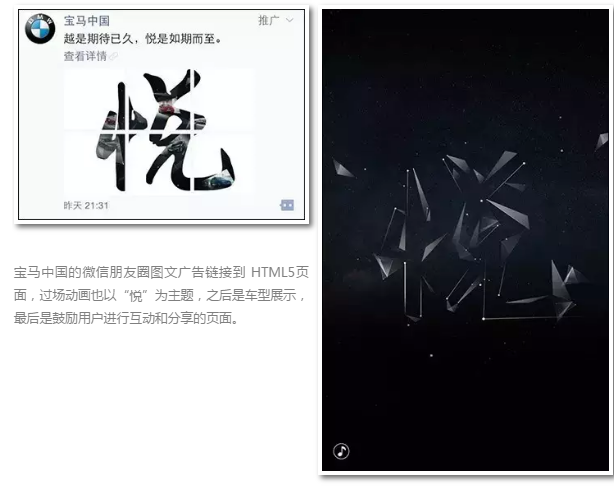 BMW China's ad at WeChat Moments is linked to an HTML5 page, with the same theme for the cutscene. Car models are showcased. Then, a page encourages users to interact with content and share wider.
Fun and Useful: Brands' Exploration with Interactive Ads
UBER: charge the first ride
UBER's CPE ads, in the form of DSP, are distributed to apps that have high user numbers, such as 360 Security or SHAREit. With Native Splash Ads and an app wall for brand exposure and user acquisition, UBER managed to reach 300,000 CPFTs. The benefit for doing it this way was that UBER only pays for ads when a user downloads its app, registers and completes the first trip. Besides brand exposure, the campaign also led to a high amount of media & social media awareness.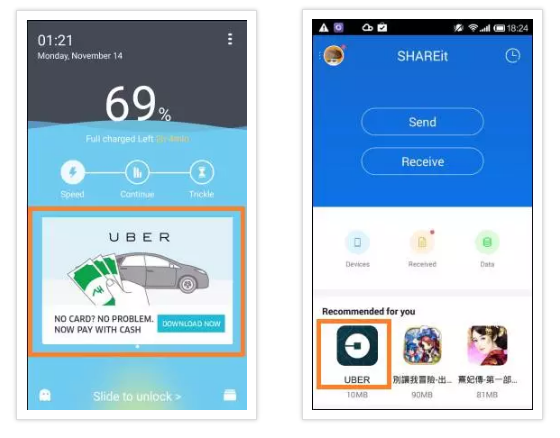 VIP.com: cost per new customer
For VIP.com's anniversary, a CPE ad campaign was targeted to specific audiences, on video sites. After clicking the banner ad, users are guided to the app store to download the app. In this case, there were strict conditions put in place to count as a true CPE.
A new user conversion was confirmed only when the user successfully purchases products from VIP.com without return and refund, for the first time. In this case, to qualify as a first order, customers couldn't use a pure VIP.com card order or pure gift order. Even with these parameters in place, the campaign yielded better-than-expected outcome: new customer conversion rate was up 9% with each order ranging US$36.30 to US%40.66.
Alibaba: Using interaction to find new customers and engage existing customers
In the case of Alibaba's campaign for its B2B app, the aim was to target a global market, but especially America and Europe. Since Alibaba's B2B offerings are divided into over 5400+ sub-categories under four categories, it is tricky to target users and distribute accurately based on tags; this is because 5400+ sub-categories represent 5400+ copies of promotion material. Messages had to be unique to target the right audience. And that 'right audience' is also hard to target accurately.
The campaign aims to acquire new customers and engage existing customers. New customers are confirmed after they download and register.
The outcome? Though we can't share specific numbers, we can tell you that the installation-registration rate is very high.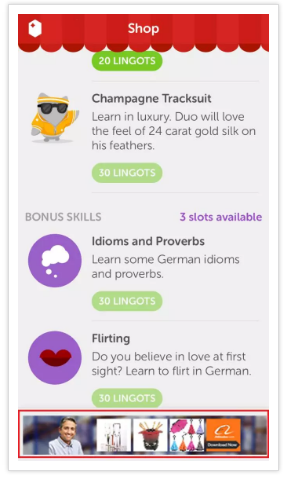 As the above case studies, carried out by Mobvista indicate, brand ads on mobile can be more interesting and diversified. CPE is an effective and intelligent way to reach target audiences and users.
Mobile's nature of connecting people is another reason to attract brand ads. After all, by 2019, the number global mobile Internet users is expected to reach 5.2 billion. Mobile traffic is becoming increasingly on the rise. Mobile, for many around the world, has become the primary way to access the internet – it makes it the best media channel on the planet.
At the same time, users' buying behaviour and media habits are increasingly diversified and fragmented. The significant fragmentation makes mobile a challenge to get right. However, user behaviour is something that can be intelligently identified. Big data is the key. To market apps, programmatic ads benefit the most. With programmatic ad distribution, brand ads can find, influence and engage with a target audience.