In mid-2017, Chinese publisher Yodo1 selected Mobvista as one of its global monetization partners for hit games such as Crossy Road, the Chinese version of Transformers: Earth Wars, Infinity Wars and others.
We caught up with Yodo1's vice president of global distribution, Diao Zhengfei to talk about its latest hit game, Rodeo Stampede. For the game, Mintegral serves as a global monetization platform for iOS, along with other monetization platforms that cover Android or specific regions.
Rodeo Stampede is an animal collection game where players must ride and jump from different animals before they kick you off, or sometimes eat you. Once you find a new animal, you then need to tame it and add it to your zoo in the Sky. The aim is to fill and upgrade the zoo to make more money.
Since launching in June 2016, the free-to-play game has ranked in the top three in China's free-to-play game ranking on iOS in China. The game also made it to the top 10 of games in the Chinese App Store.
Rodeo Stampede is free-to-play, with players able to buy in-game currency, or, if they choose to, watch video ad spots to get extra rewards.
"'Rodeo Stampede' has five video ad slots, each of which is closely combined with the core gameplay. It is the result of continuous improvements from the perspective of the user experience," explains Diao Zhengfei, vice president of world distribution, Yodo1, about the ad monetization strategy.   
And seemingly, the approach has paid off. In China alone, revenue from the game hits $1.2 million per month, according to GameRes. Globally, the game has won praise for its approach to monetization. Chinese gaming site,  YouXiPutao.com called Rodeo Stampede 'a great example of maximizing revenue from incentivized ads'.
Master of Monetization, Focusing on Incentive-based Ads
So how did Yodo1 manage to find an ad experience that users don't get annoyed by to become a master of monetization?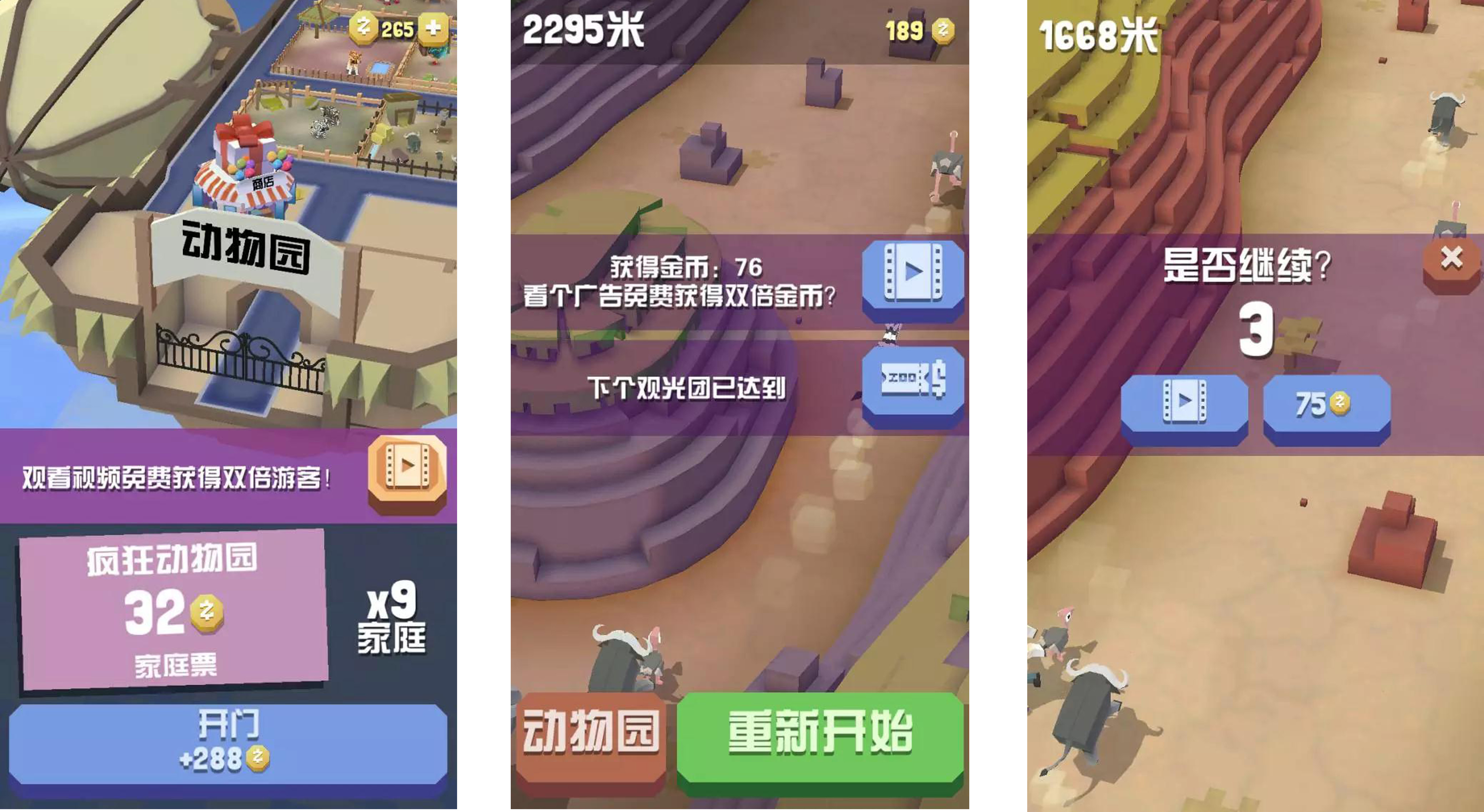 According to Diao Zhengfei, the trick was to design the game so that, when a player dies and clicks retry, the game continues. Many other games take the approach to auto-play ads in between lives, which many users find annoying.
In the case of Rodeo Stampede, ads only play if players reach certain milestones and want to play again or to unlock extra in-game credits. Though, with Rodeo Stampede limit the number of times people can watch videos, to both drive demand but also protect the gameplay.
By designing the ad placement in the way it has, Yodo1 ensures players retain the gaming rhythm, and that the experience is not impacted when playing Rodeo Stampede.
"Each month, we receive and review 200-300 games. However, we usually distribute about six games. A game can only join our distribution plan through several rounds of review and voting of our inside game committee. Only such a strict process can ensure the quality of the games we distribute.
Every game has different gameplay and content. Therefore, ad design for each game should be different. Our team customizes gameplay for each title to maximize ad revenue while ensuring player experiences are not affected," said Diao.
How Popular Are Incentivized Video Ads
Learning what works, and doesn't work, is a journey for many developers to go on. In the case of Yodo1, the company has been around since 2011 – and so has been able to test different techniques.
"Yodo1 has been working on ad monetization for some time and started using banners and other ads formats five years ago. After years of iterations, we found incentive video is an ideal ad format from the perspective of both user experiences and revenue," Diao explained.

Yodo1 is a firm believer of incentivized videos. Crossy Road, another casual game from Yodo1, also relies on incentivized video ads for monetization. This game, launched two and half years ago, is considered by Diao Zhengfei to be a pioneer in incentivized videos.
You can see the evolution in how ads are part of the experience from Crossy Road to Stampede Rodeo. With Crossy Road, players can get coins or unlock new characters by watching ads. The ads are there, but only if you want to engage with them.
The same benefits that Mintegral bring to Stampede Rodeo are also in Crossy Road.
Incentive-based and skippable video ads deliver better end-user experiences than almost any other ad format. In the 2017 Internet Trends report released by Mary Meeker in June, the ad formats received the least number of negative feelings than almost any other type of mobile ad.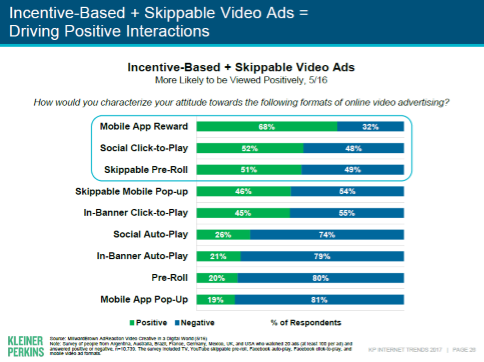 By having a clear value exchange, that users choose to select, it's easy to see why incentivized ads have become more popular. And that is good news for publishers and developers. If users have opted to watch an advert, and that advert is relevant to them, they are more likely to click and convert, generating more revenue.-
For publishers, the access cost of incentivized video ads is also lower than other formats.
Taking Mintegral as an example, incentivized video ads can be loaded across multiple types of network, including Wi-Fi-only, Wi-Fi and cellular or even when a device has a weak connection. The cache can also be customized based on network environment and users' viewing habits for smooth experiences.
Perhaps most importantly for end users, when clicking ads during video replay, it is possible to download apps via an in-app view, rather than jumping into the App Store, to keep the user in the game. Clicking monetized ads will not impact gaming experiences.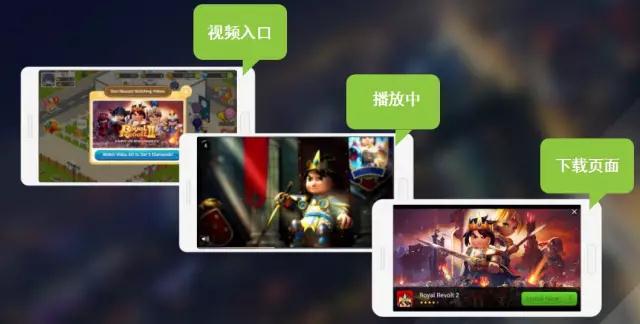 Examples of Mintegral incentive video ads: video entrance > playing > download page
From Yodo1's monetization experience, incentivized video ads seen far higher interaction and conversion performance over other ad formats. As a result, incentivized ads have  become their choice to monetize their traffic. Many other developers and publishers are also moving in the same direction.
So why Mintegral?
"The first criteria is to ensure player experience, avoiding problems like lag in video replay, games crashing, repulsive content etc." explained Diao, "The second is an ad network's data performance, ability to provide stable eCPM and higher Fill Rate. Under the same conditions, ARPDAU is also an important criteria to measure ad networks."
Fortunately, Mintegral ticks the right boxes for Yodo1. With Mintegral, video ads play instantly in games, without any lag. The key reason for this is that Mintegral uses instant-replay video technology to display video ads. The technology by Mintegral removes any buffer from the video or lag in the game.
By using big data, Mintegral is also able to better target users with ads that will be more relevant to them. For Yodo1, this helps to drive engagement, a higher conversion rate and, most importantly, eCPM. The friendly, customizable ad interface also helps deliver the desired user experience.
Based on data from Mintegral in May 2017, incentivized video ads provide (in general) a 4x CTR and 3x CVR compared to native ads, 90% replay completion rate and 40% entrance click-through rate. This is based on data from a daily active user base of 300 million, from over 1,000 apps by 500 developers.
Interested in finding out more about Mintegral? Contact us now.