China's mobile market is the largest one in the world, with over 800 million mobile internet users and counting. This makes China the biggest market for mobile apps but developers looking to enter can find it quite challenging as the regulatory ecosystem is likely to be significantly different from anything they've faced before.
As an authorized agency for the top marketing platforms in China, we thought it would be good to shine some light on this otherwise challenging topic. In part 1 of our series, we talked about Ocean Engine, Tencent Social Ads, and UC Ads. Let's take a look at 2 other giants of the marketing arena in China: Weibo SuperFans and Baidu App Ads.
Weibo SuperFans
What is it?
Weibo SuperFans (previously known as Fensitong) is a marketing platform belonging to Sina Weibo, one of the largest social media companies in China with over 400 million active users as of 2018. With Weibo, there are 190 million daily active users for now. It is especially effective if you are to market apps made with IPs. As its name implies, Weibo is a social networking venue for "fans". Many users are group members of specific interest groups: be it a K-pop boy band, manga, games or sports team… If your apps are targeting a specific interest group, say, Marvel fans, chances are the acquired audience will be very high quality.
What does it offer?
By using the Weibo SuperFans platform, advertisers have access to Weibo advertising. The platform allows for more specific targeting options, including interests, gender, location and devices, thanks to its access to Weibo social media data. Advertisers can choose between CPM and CPC.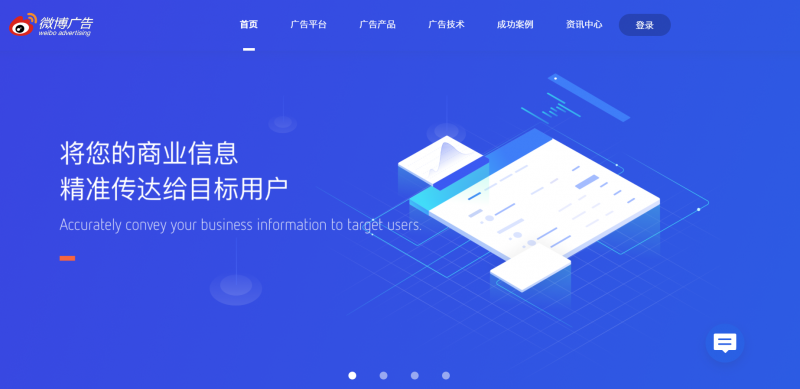 Weibo SuperFans interface
How does it work?
The image below describes the typical workflow. Advertisers partnering with Mobvista can expect the process to be done at a significantly faster pace:

Baidu App Ads
What is it?
Baidu App Ads is a one-stop app marketing platform based on Baidu, China's massive internet portal which has over 75% of the country's internet search market share.
What does it offer?
Baidu Search Engine has over 100 million DAUs and its core user base is aged 22-44, with a male-female ratio of 55%-45%. Advertisers using the Baidu App Ads platform gain access to a wide range of innovative ads based on Baidu's mobile apps including Baidu Cloud, Baidu Search, Baidu Assistant, and Huangli Weather, among others. Over 70% of Baidu products users use Android.
Products like Baidu TieBa (a communications portal made of community forums based around shared interests like movies, books, games, etc.) get over 300 million MAUs, while the Baidu Browser has over 130 million MAUs. The app categories that tend to perform best are IP Games, E-commerce, and Finance.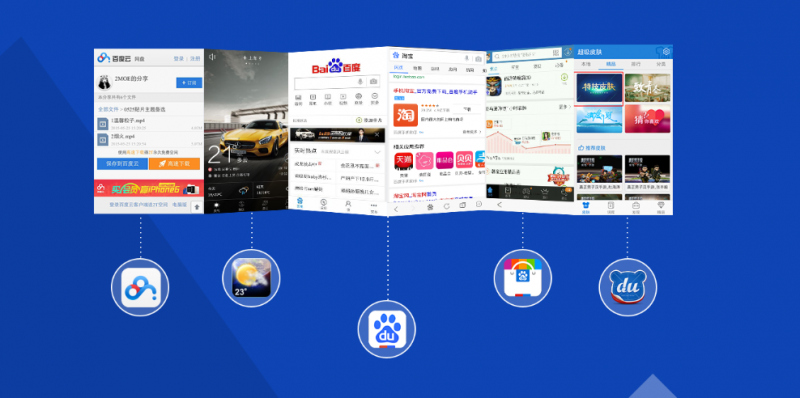 Baidu App Ads interface
How does it work?
The image below explains the typical workflow. As partners of Mobvista, you can expect the process to be significantly faster and smoother: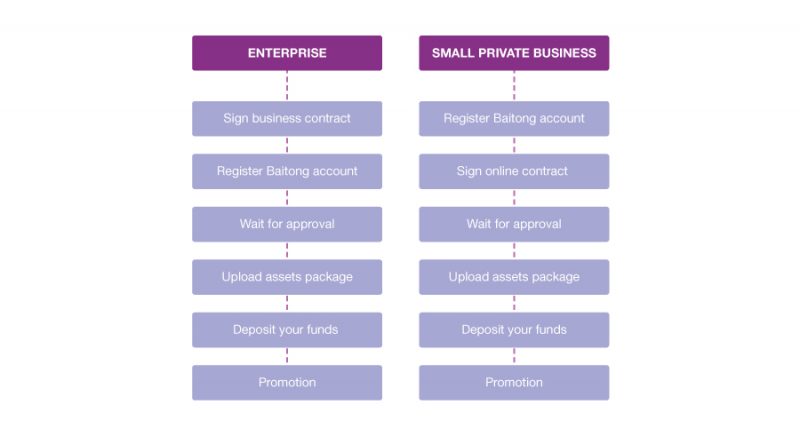 Conclusion
Advertising in China can be quite a big challenge for Western companies, but it doesn't have to be that way. As the global markets mature and consolidate, it becomes increasingly important to look East for success.
At Mobvista, we've partnered with the top media platforms in China and we've gained significant expertise on the market, as well as the regulatory ecosystem. For more information and best practices to help you find success in China, check out our dedicated XploreChina page. If you're looking to expand into China, we would love to hear from you. Simply use our Contact form and we will get back to you as soon as possible.