We've been working hard on the Mobvista App Benchmark and we're excited to be able to finally share it with the world. Our brand new tool, exclusive to Mobvista, allows app developers all over the world to see how their apps compare and compete in China's mobile ecosystem. Our App Benchmark tool is free for a limited time only, so make sure you evaluate your app today!
How does the App Benchmark work?
The first thing we did was to decide which key metrics make the most sense here. After looking at our data and the market as a whole, we came up with 6 metrics aimed specifically at measuring an app's performance in the Chinese app ecosystem:
Packet Loss Rate: The lower your packet loss rate, the better. Remember that issues like login failures or app unresponsiveness can be caused by packet losses, which can have a significant impact on user experience.
Version Compatibility: 94% of Android devices in China run Android operating system versions from 7.0 to 9.0, with 70% of them running 8.0, so we'll measure your app against these operating system ranges to see how smoothly it runs there.
SDK Compatibility: The network environment in China requires developers to work on native SDKs. Tests are run on all the SDKs you integrated for functionality checking.
APK Size: The size of your app has a direct impact on download times and mobile data usage, both of which affect conversion rates. We evaluate your APK size against your competitors and rate your competitiveness accordingly.
Network Response: How quickly your app can display content is crucial for a positive user experience. We'll look at similar apps in China and we'll rate your network response times compared to theirs.
Login options: Remember that popular login options like Facebook or Google are blocked in China, so we'll check what and how you provide users in terms of social media login features.
Based on these 6 metrics you will be able to see your app's Competitiveness Index, which will help you see if you're ready to enter the Chinese market or if you need to make any changes before launching there. We'll also provide you with personalized feedback based on your app's performance and suggestions on how to improve your evaluation score.

These 6 metrics dictate your's app's Competitiveness Index in China
Audience Size Projection
Besides checking your app's performance, we'll also look at your potential audience size. In other words, how many users can you expect to download your app? To do that, we'll look at several factors:
Target users
Market share of subcategories
Competitiveness Index
Leading apps' influence
Organic CVR
By using the above data points, our App Benchmark will predict how large your user base can be, so you can plan accordingly.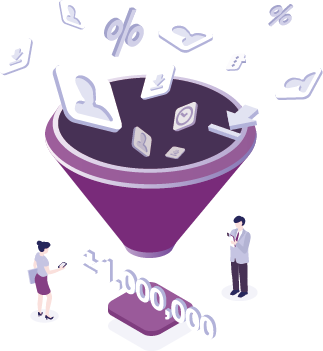 The Audience Size Projection feature will help you prepare for your incoming user base
Methodology we used
We work with 6 local data sources to make these evaluations. We use thousands of data points to compare your app's performance and we'll look at:
Regional coverage: Over 44 network nodes spread across China
Network speed: We request your service API across China and collect network response data every 2 minutes for your reference.
Network coverage: We collect statistics from the 4 main ISPs which cover 95% of China's internet user base
Device coverage: Main Chinese mobile brands including but not limited to Xiaomi, Huawei and OPPO
Version coverage: We'll run your app on Android operating systems 4.0 – 9.0 across a range of different devices
Ways of quick log-in: We'll test the integrated social media login SDK for any issues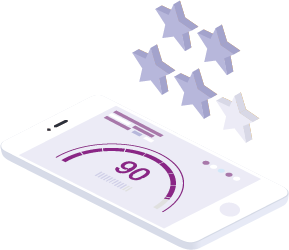 Get your app in the best shape possible before launching in China
How can I evaluate my app?
Depending on how you plan to evaluate your app, you have two options: you can either do this via URL or via APK. See below for the list of elements you'll need to get started:
| | |
| --- | --- |
| Via URL | Via APK |
| Google Play / App Store preview link | APK file |
| App Name | App Name |
| Source API | Source API |
| E-mail | E-mail |
Once you have these details, simply go to our App Benchmark page, scroll down to the "Evaluate Your App" section and fill out the form – it's that easy! Please note that our App Benchmark is free for a limited period only, so make sure you evaluate your app's performance in China now!
FAQ
1. Can I evaluate both my Android and iOS apps?
Yes. Our App Benchmark works with both iOS and Android.
2. Which types of apps can be evaluated by the Mobvista App Benchmark?
Due to regulatory concerns, access to data in specific app categories is restricted. Therefore, this feature is not recommended for these verticals: Fintech, Messenger, Healthcare, and Radio/FM/Video Player, as we might not be able to provide you with a comprehensive analysis.
3. How long does it take to get the full App Benchmark report?
Your report will be ready in less than 3 working days.
4. Do you evaluate user experience? How?
Yes, real human feedback will be provided in your App Benchmark report. We distribute apps to our partnered Crowd Testing platform.
If you have more questions or would simply like to know more about the Mobvista App Benchmark, please contact us.