Discussing the rise and rise of video marketing in the country
 Last month, we organised our very first mobile marketing seminar in Indonesia. The event explored how brands and marketers in Indonesia can better leverage opportunities to maximise the performance of their mobile marketing efforts. Themed 'The Video Revolution', the seminar highlighted the importance of short-form video storytelling to engage Indonesian consumers – an especially relevant topic as the country is poised to be the next Southeast Asian digital powerhouse.  
A mobile-first country by nature, Indonesians naturally spend more time on mobile phones – reporting an average of 3.9 hours of mobile usage per day. The resulting surge in mobile usage across the country presents a myriad of opportunities for advertisers to effectively engage with their target consumers.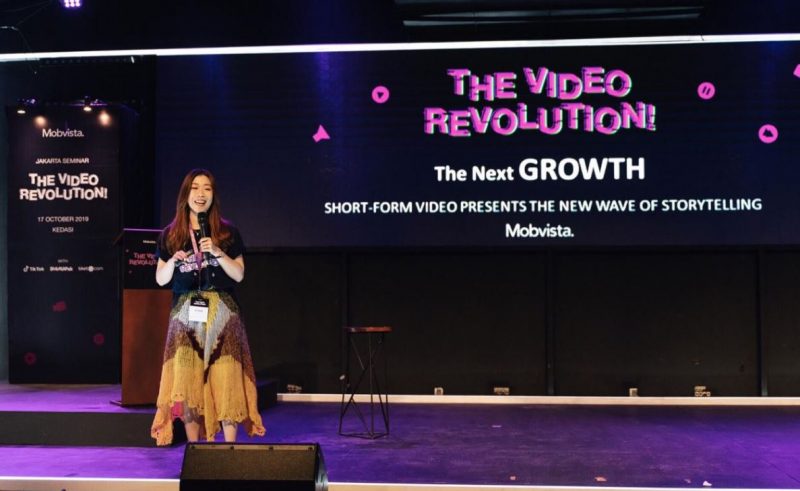 [Vivi Wang, Associate Business Development Director in SEA Market]
However, equally important to the channel is also the manner in which the content is being delivered, and what is making waves in the country of late is the usage of videos in marketing. The event aimed to provide a holistic discussion around the topic with presentations by Vivi Wang, Business Development Director for Southeast Asia as well as Angga Anugrah Putera, Head of User and Content Operations at TikTok Indonesia. The talk from Mobvista explored how short video is the new wave of storytelling, while the talk from TikTok focused on how advertisers can ride the short video trend and optimise it to engage future customers through the app.
Additionally, industry experts such as Azlan Indra, Senior Online Marketing Manager at Bukalapak, Dyah Wulandary, Vice President of Performance Marketing at Tiket.com and Ananditha Mayasari, Senior Digital Marketing Manager at Traveloka Xperience also joined Vivi and Arfan in a panel discussion which explored video marketing insights and trends for brands in Indonesia. The panel was led by digital marketing expert, Rahardan Apriadji, Senior Content Marketing Specialist at DailySocial.id.
Here are some key discussion points from the event that would be useful for marketers to know in order to better engage Indonesian consumers through video.
[Youtube video on friendship by Hikmah Puasa, Source: Mobvista Video Revolution presentation]
Understanding the local market to leverage video effectively
 Indonesians spend a large part of their time on mobile visiting social media sites, especially YouTube, Facebook, Instagram and Twitter. Unsurprisingly, the top activity that Indonesian consumers undertake is watching videos online – with more than 9 in 10 consumers reportedly doing so. In view of this, apps such as Instagram and more recently TikTok, a social media video app that creates and shares short videos, have gained massive popularity in the market. Currently, Indonesia is the fourth leading country globally in terms of the number of monthly active Instagram and TikTok users.
For brands, the benefits of video are aplenty – for one, video can illustrate various narratives in ways that text and still images cannot. When composed properly, videos can also be very shareable. That said, advertisers should be mindful not to make video the be-all and end-all of advertising campaigns. Advertisers will still need to assess if video makes the most sense in terms of marketing objectives. Once that has been established, advertisers will then need to take into consideration the various components that will make up the video in order to ensure that it achieves the desired outcomes.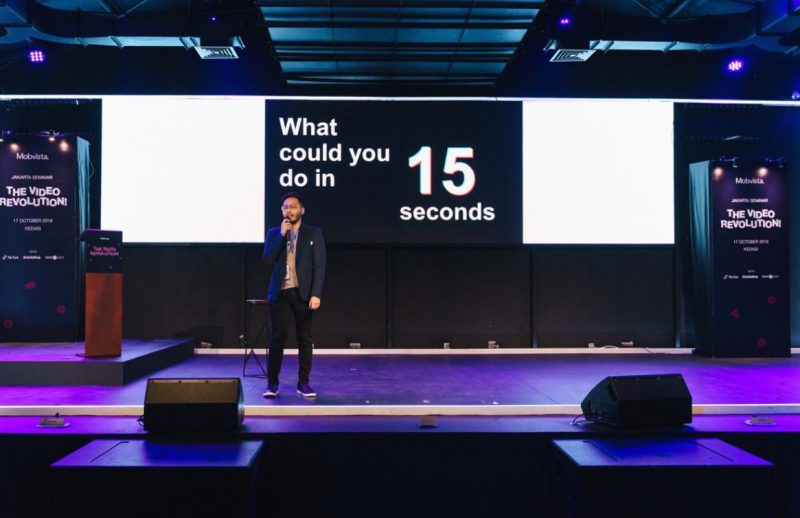 [Angga Anugrah Putra, Head of user & Content operations in TikTok Indonesia]
The art and science of creating engaging video content
 For videos to truly engage the intended audience, they first need to be relatable. While trendjacking is one way to increase the appeal and relatability of the video content, advertisers also need to take into account language and specific cultural nuances to ensure that the resulting content is not offensive. 
With so many videos available on the internet, videos will need to be able to capture viewers' attention within a very short amount of time to stand out – specifically, within five seconds. That is also perhaps why TikTok has been very successful in the region, as the audience is constantly treated to bite-sized yet fresh types of content. The short attention span of consumers today is also perhaps one of the main driving factors of features such as 'Stories' on social media giants such as Facebook and Instagram. To sustain viewers' attention and get them to continue watching, videos need to be engaging from the get-go, or risk losing viewers' attention very quickly.
Of course, the crux of what makes video works is the content itself. Videos need to stir some type of emotion within the audience, which will more likely result in a call-to-action. Connecting with consumers on an emotional level is crucial, and brands will need to keep this in mind as they script out the storyboard for their videos. Videos can be a useful way of showcasing a brand's vision and what they stand for. Faced with so much content and choices due to the ubiquitous nature of the internet, consumers will go with brands that align best with who they are and their personal values.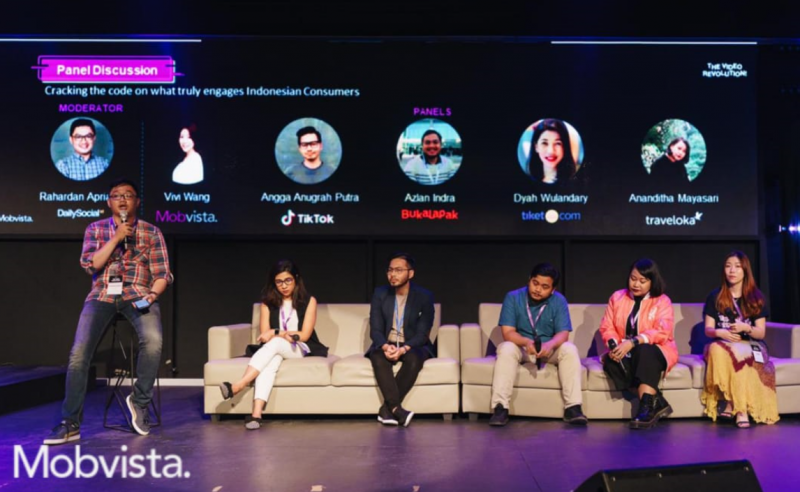 [Panel discussion and Q&A session in Video Revolution 2019]
Video storytelling: the future of marketing
 No matter the channel, a good, clear strategy and brand positioning has to first be in place. While videos are certainly a good channel to leverage, they have to also complement the overall advertising strategy, and work in tandem with other advertising collaterals for maximum results.
Nevertheless, having a grasp on best practices when it comes to incorporating video in advertising campaigns will only be more crucial as video continues to revolutionise content marketing. Video's role in stretching the possibilities and boundaries of presenting content has made it a digital juggernaut that marketers cannot afford to ignore – not just in Indonesia but also globally.
That is also why for the team at Mobvista, helping our clients leverage video to achieve their advertising objectives is becoming increasingly important. Our services allow us to support our clients via a two-pronged approach – our in-house creative labs enable us to counsel clients on the types and formats of video content that will work best at conveying specific narratives, while our programmatic solutions allow clients to target the right users across various platforms. At a time where will be only be increased competition for consumers' attention, we are poised to help our clients make the right decisions that can be the difference between success and failure.