For Mobvista, the opportunity to rebrand our business was also an opportunity to fundamentally rethink and realign how our services and technologies are presented, and how we can best communicate our value to our customers.
Businesses can decide to rebrand for many different reasons. The identity or logo is just one of many different parts that make up a brand. How companies behave and interact – both internally and with the world around – are all aspects of their brand. You can say that a brand is the combination of all of the touch-points a company has with its customers, staff, and stakeholders.
In our case, the rebrand was about reflecting new ideas and a renewed energy. We wanted to create a brand that expressed the experience of working with us, as well as a means to increase our profile in the industry and be more distinct.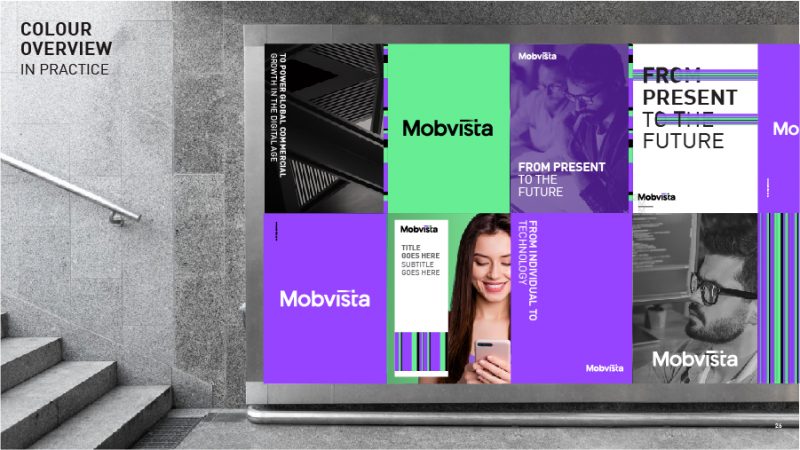 Rebranding to put our customers 'front of mind'
The updated approach was based on the new core brand idea called "front of mind". Quite simply, this was about turning our thinking on its head. That meant making sure that the customer is always at the centre of our thinking.
From this starting point, we then worked to define what a more customer-focused brand personality should be. We settled on "explorer" and "caregiver" – two values that we felt captured the essence of the business. "Explorer" because so much of what we do is about innovating and developing our own technologies which in turn help our customers to explore new opportunities and new markets. "Caregiver" because we have always prided ourselves on helping our customers with every aspect of their ad campaigns, making sure our success was aligned with theirs.
Connecting East with West
The changes to our logo continue this theme of change. The Mobvista logo has been subtly updated to both soften it and make it more contemporary – giving the wordmark a bit more width and stability.

The use of purple (a colour that traditionally symbolises divinity and immortality) has been retained but lightened, and a contrasting green element has been introduced – a colour that's bright, organic and all about growth and nurture.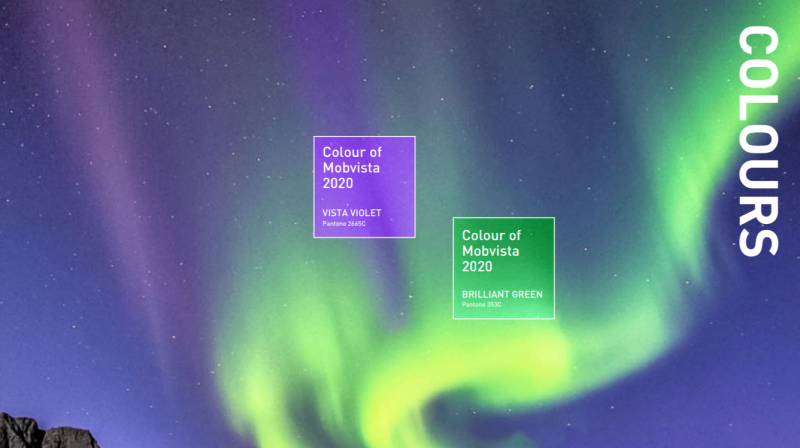 One of the most important differentiators for Mobvista is the way we connect China with the rest of the world. To incorporate this element, we came up with the idea of extending and connecting the dot of the "i" with the letter "t" to form a visual bridge – signifying the two drivers of the business, the individual and the technology – and connecting our technology to the wider world, highlighting our customer-centric approach.
This use of the letters is carried across into our sub-brands' names – Nativex and GameAnalytics – creating a visual consistency across the whole brand family.
A new identity, a new mission
Mobvista may be the original company brand, but through our acquisitions of Nativex and GameAnalytics, we now had three different visual identities under one roof. For customers, this must have been confusing! So it was important that the new changes to Mobvista were carried right through these sub-brands as well – especially in the light of our decision to make Nativex into our customer-facing brand globally.
FutureBrand developed a visual architecture approach they called "one family, many faces". The same design updates made to the Mobvista wordmark have been repeated with Nativex and GameAnalyics, with both identities given their own colour palette in order to create a fixed and flexible visual identity system that build a clear, consistent and memorable brand experience. 
A website optimised for forward-thinkers
As you are probably reading this on our website, you will have noticed that we've created a whole new online experience to better reflect our new offerings. www.mobvista.com is now our online hub for everything we do. Our whole digital identity has been refined and slimmed down, with each brand website given its own voice and visual style. 
As we move forward and introduce industry-first technologies like the Nativex Trading Desk, or launch exciting services like GameAnalytics' Benchmarks+, we feel confident that our new identity and all the work that has gone into it is the perfect foundation for the next chapter in the Mobvista story.
Having gone through this rebranding process has been a positive experience for the whole company. Not only has it allowed us to step back and look at the company with a fresh perspective, but it has been a powerful opportunity to rethink and realign what we do and how we do it. 
Our goal is "to power global commercial growth in the digital age". This may sound like one of those big, bold statements that technology companies like to make, but I believe that we have the technology, talent and vision to make it a reality – starting today.