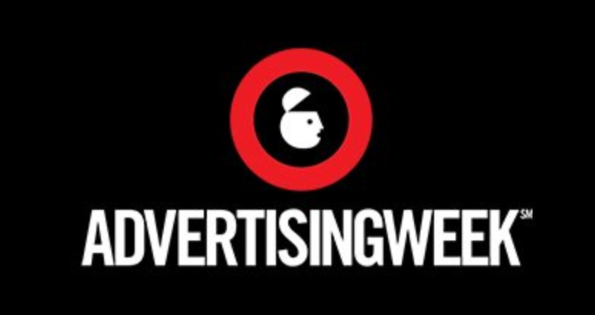 Clement Cao, co-founder, executive director and president of Mobvista, spoke at Advertising Week in New York earlier in October. In a talk titled 'What future opportunities are being created by the growth of Chinese app developers', he shared new research from Mobvista showing shifts in the mobile app industry and advertising ecosystem.
Focusing on the Chinese app market he demonstrated how Chinese developers are increasingly looking at marketing their apps outside of China. He called this the oriental age of sail.
The number of mobile internet users around the world is increasing rapidly. In 2013 just 2.3 billion people accessed the internet via their mobile phones. Now the online mobile population is 3.9 billion and projected to rise to 6 billion by 2022, according to research from iResearch and Mobvista.
With an increasing amount of mobile internet users comes an increase in digital ad spend. In China we are seeing mobile digital ad spend grow rapidly. Cao stated in his speech that in 2018 more than 80% of digital ad spending will be dedicated to mobile.
In China app companies are increasingly spending their ad budget towards user acquisition outside of China. Conservative estimates say non-Chinese ad spend hit more than $1 billion last year and we're expecting to see that figure double to $2 billion in 2018.
Such a large mobile ad spend does not originate only from giants like Alibaba and Tencent but also from small and medium-sized mobile companies who see themselves forced to compete outside of China. Inside the People's Republic, mobile traffic is controlled by a small number of digital media giants which make up 90% of the total addressable market of mobile advertising. In order to succeed app companies are sailing towards the global market.
Ads have become the most profitable – and sometimes also the only – method for most app developers to monetise. Only less than 10% of mobile app users make in-app purchases, according to research from iResearch and Mobvista.
Advertising has therefore become the main source of revenue, which surpassed the revenue gained from app store sales in 2014. Mobile advertising has grown from an $8.6 billion industry in 2013 to $88.6 billion in 2017 and it is estimated to reach an incredible $219.3 billion in 2022. To succeed, app developers need to go to where frequent mobile use is highest and the Chinese market is doing just that.
As the cost of mobile data decreases and mobile infrastructure increases due to governmental efforts across the globe, the time people spend in apps is increasing rapidly. The global population went from spending an average of 2.0 hours a day in 2013 to 3.7 hours a day in 2017. North America and Europe are the countries with the highest penetration rate.
Southeast Asia is catching up. The region is undergoing rapid development and its population holds the crown for largest amounts of hours a day spent online via mobile phone. This makes the market particularly ready for mobile advertising.
Chinese app developers are spending a large amount of their ad budgets in mature markets such as North America and East Asia and beginning to invest in Southeast Asia's emerging market. As a result, the popularity of Chinese apps are growing. As an example, Cao illustrates the top 20 free apps ranked by downloads from January to September 2018 on iOS and Google Play in India. He shows that 25% of all the apps are Chinese-developed apps.
The games industry in China is still facing regulatory challenges after the government froze the launching of new games in the country in March this year. Outside of games China is becoming more and more scrutinous of online content in general and issuing bans on platforms featuring user-generated videos. Chinese app companies are therefore looking beyond the boundaries of the Chinese market and searching for opportunities globally. Cao states it is companies who coordinate and work across borders and territories that will prosper.
Mobvista has been fostering East-West relationships since 2013. "Since 2013 we have focused on helping Chinese app developers market their products outside of China," said Cao in his speech.
"We have built a global media supply chain on mobile fueled by the growing budgets of Chinese app developers. In 2016, we began to develop our overseas local demand so we could better monetize our global inventory and set up local teams to help companies go from East to West. In 2018, when we saw overseas publishers investing more and more in Chinese domestic inventory, we began to help those overseas local developers market their apps in China, from West to East."
Cao also highlighted in his speech that, while Facebook and Google launched their playable ads just this year, Mobvista has been offering this format to clients since 2016. Mobvista provides a sophisticated mobile analytics SaaS platform called GameAnalytics which more than 38,000 games use to measure and track user behaviours in 130 countries. To top it off, Mobvista leverages an Artificial Intelligence Framework which personalises customers' ad campaigns to more than 300 million active devices from 200 countries every day. Made possible via the rapid development of cloud computing, the framework uses past behaviours to predict suitability.