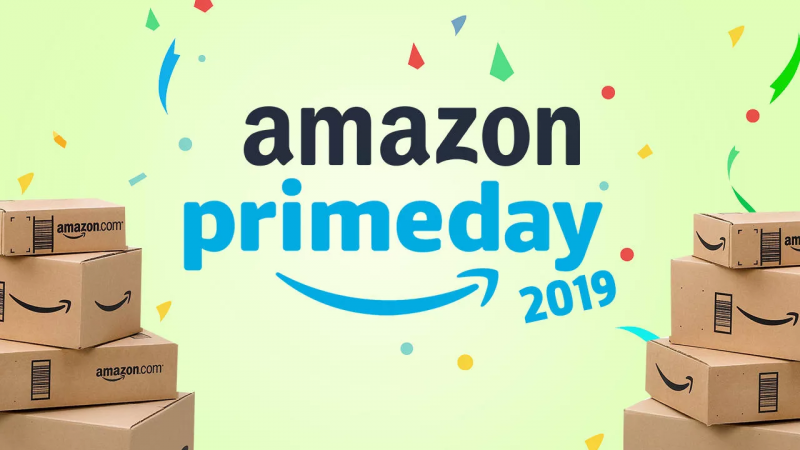 Let's speak frankly. Prime Day is a highly effective and successful marketing stunt. Only Amazon Prime users can take part in Prime Day, which allows Amazon to convert more shoppers into Prime customers, who spend twice as much on the site than non-Prime users. Not to mention the healthy boost in sales during a typically slow shopping period.
It is incredibly successful. Amazon's Prime Day grows into a bigger bonanza every year and other brands and publishers have begun to jump in to capitalise on the e-commerce craze.
Conversion craze
In 2018 only AOL and HuffPost took part in distributing Prime Day content. This year TechCrunch, Yahoo Finance, Yahoo Lifestyle, Yahoo Sports and Engadget jumped in on the craze. They worked around the clock to curate and distribute information deals.
CNET had all hands on deck during the sale with the majority of the publisher's global editorial operation, including New York, California, Australia and England, updating Prime Day deal stories throughout the whole 48-hour bonanza. They published a new story every 15 minutes to have the most current information and win as much search traffic as possible.
There is a very simple reason that publishers have been treating Prime Day like it's breaking news: conversion rates. Prime Day is a fantastic way to funnel hoards of people onto their websites as they seek out expert advice on the best deals. Shoppers leave mountains of data which goes on to inform the publisher's future coverage strategies throughout the year.
Amazon's halo effect
Brands around the world prepare their own battle plans around Amazon's Prime Day to capitalise on the buzz. According to RetailMeNot, as many as 250 other retailers are following Amazon's example and offering a mid-summer sale.
Adobe Digital Insights revealed that online retailers see an increasingly strong halo effect on Prime Day, with revenue lifts of 79%, up from 60% in 2018. Salesforce found digital commerce revenue outside of Amazon grew 60% on Prime Day in 2018, compared to the year prior.
With such favourable figures, jumping in makes perfect business sense. Consumers are already anticipating deals in July and will go out of their way to hunt for savings – including going to other stores. While consumers might still be going to Amazon first, they then compare Amazon's deals with other retailers
"Prime Day has become an indisputable summer shopping holiday," said Jason Woosley, vice president of Adobe's commerce product division, "greatly benefiting online retailers that can attract consumers to their site through compelling email campaigns or offering value-add services like buy online, pick up in-store."
Competitive market
More competition means that Amazon also had to up their game to keep consumers shopping on their platform. The whole point of Prime Day is to convert Amazon shoppers into Prime members by offering them deals only available to Prime members. However, if competitors are also offering deals without the need to pay for a membership subscription, then Amazon loses out.
In response, Amazon has increased it's Prime Day ad spend by more than 25% this year, up to $40 million, according to MediaRadar. Kantar, the media analysis company, found that Amazon spent $5.9 million on digital ads from July 1 to July 16, with most of it going to banner ads on amazon.com.
"With more of Amazon's competitors offering competitive shipping, Amazon heavily promoted the other services that users receive from a Prime Membership in the months leading up to Prime Day," said Todd Krizelman, CEO at MediaRadar.
Amazon is fighting to own the mid-summer sale craze. They spent more than $350,000 to own the search term "Amazon Prime" on Google and spent an additional $33,000 on related keywords such as "Amazon sale".
Strikes
There are more than 101 million Amazon Prime members who shopped for more than 175 million products during Prime Day. Amazon sold over 100,000 laptops, 200,000 televisions, 300,000 headphones, 350,000 luxury beauty products and more than 1 million toys this year within 48 hours. And they all had to be delivered within 24 hours.
Pushing out such a high level of productivity is difficult, particularly for warehouse employees. Activists held a strike on the first day of Amazon Prime to protest their productivity quotas and working conditions.
"Amazon is going to be telling one story about itself, which is they can ship a Kindle to your house in one day, isn't that wonderful," said William Stolz, one of the Shakopee employees organizing the strike. "We want to take the opportunity to talk about what it takes to make that work happen and put pressure on Amazon to protect us and provide safe, reliable jobs."
According to Forbes, the strikes don't seem to have done much to hinder Amazon's sales.