The 11th edition of ad:tech Tokyo, the largest marketing conference in Asia, took place at the Tokyo International Forum (Chiyoda-ku, Tokyo) from November 27 to November 28, 2019. 
Companies like Adidas, Twitter, TikTok Ads Japan, and Rhizomatiks Research were some of the keynote speakers. The first speech was given by Celine Del Genes, Global Vice President, who visited Japan from the headquarters of Adidas. At the Rugby World Cup hosted in Japan, Ms. Del Genes introduced the marketing policy rolled out by Adidas. As she is also in charge of the 2020 Tokyo Olympics and Paralympics, she offered some valuable views and insights on current and future marketing trends.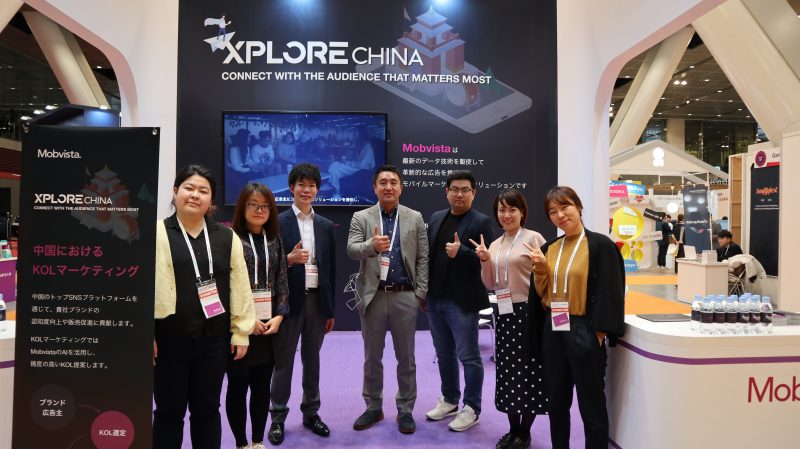 Mobvista team at the 2019 ad:tech Tokyo conference
TikTok Ads Japan featuring TikTok content creators
Through TikTok Ads Japan's keynote speech, Mr. Ei Suzuki made his appearance with 3 young and popular TikTok creators and discussed ways to engage with the Smartphone Native Generation (those aged 13 through 19).
The Smartphone Native Generation are those who were born between the late 1990s through 2010s and used smartphones since their childhood. They represent approximately 15% of Japan's total population. This Digital Native Generation is even larger than the Millennials in their 20s and 30s, where smartphone and social media-related message apps are a regular part of their lives. They acquire information from Twitter and Instagram the same way they use Google and Yahoo for regular search and YouTube to search for video content.
"U-30" and "ad:tech University" sessions
This year's ad:tech Tokyo event promoted inter-generational exchanges between participants and speakers from advertising companies. Also, this year's conference featured a "U-30" session dedicated to speakers aged 30 and below, as well as an "ad:tech University" where participants could learn from six marketers active in the field about the platform and the foundations of marketing.
Continuing the tradition from the past two years, Mobvista was present with its own booth for the third year in a row. At the booth this time, the Mobvista promoted the Xplore China initiative, a campaign aimed at helping app developers enter China's mobile market.
Mobvista's booth at ad:tech Tokyo
China with its population of 1.35 billion people and 6.9% annual economic growth, has the largest middle class in the world. Thanks to its scale, companies from other countries including Japan are vying for entry into and expansion across China. Also, the number of Internet users in China exceeded 800 million in 2018, of which 98%, or 788 million users, use smartphones as a key terminal for accessing the Internet, making China a very attractive market for foreign app development companies.
Under these circumstances, Mobvista is rolling out the advertising network business while providing support for app development companies outside China to make their entry into the Chinese market. By using key media outlets such as Baidu, Alibaba, and Tencent, with which we have official partnerships, we have been working on promoting app downloads for smartphone users in China. To roll out support for companies all over the world looking to enter China, Mobvista has strengthened its sales and support systems started hosting seminars and expanded its content offering including videos and columns.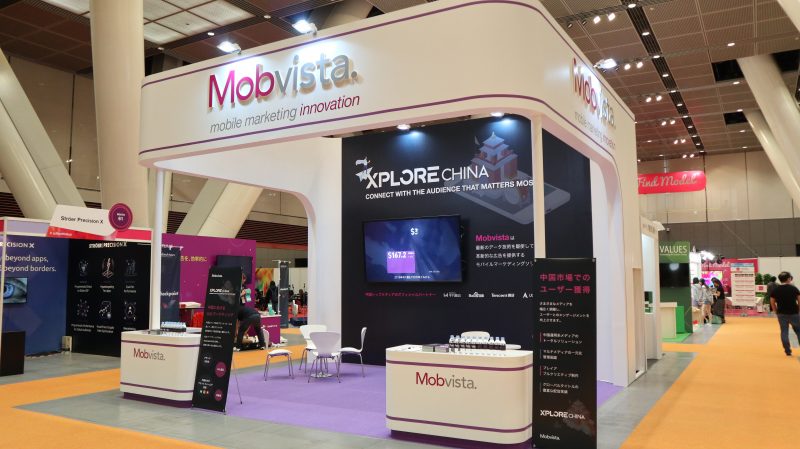 Mobvista's booth at ad:tech Tokyo 2019
Introducing Xplore China at ad:tech Tokyo
One of Xplore China's initiatives which drew a lot of attention at Mobvista's booth was "Key Opinion Leader (KOL) marketing," which started at full-scale in December. This is a program that allows you to use famous online influencers in China for promotion.
In today's China, those who were born in the 1980s through the 2000s are driving consumption. This generation grew up under the single child policy, so their consumption was strong, given the strong care and support they received from their parents and grandparents. Moreover, as they have been familiar with the Internet since their childhood, they tend to be susceptible to social media and influencers. To promote their products to this generation, companies in China are actively implementing social media influencers in their marketing strategy.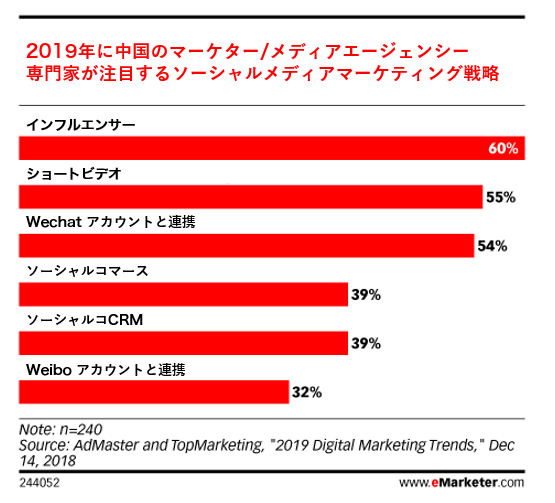 Top social media marketing strategies that Chinese marketers and media agencies are paying attention to in 2019 (source: eMarketer):
Influencers: 60%

Short-form videos: 55%

WeChat account partnerships: 54%
Social commerce: 39%
Social CRM: 39%
Weibo partnerships: 32%
Mobvista's KOL marketing initiative
Mobvista's KOL marketing will enable Chinese brand advertisers, e-commerce businesses and inbound-related businesses to use Chinese influencers to promote their businesses to China. Influencers will introduce the features of products and services on social media and video platforms and aim to increase brand awareness and purchase rates of their target audience.
Mobvista can provide full support for all phases from influencer selection, to creative production and delivery. AI technology is used in each phase: for example, when selecting influencers, it is used to extract the right candidates from more than 30,000 partnered influencers. These are not only famous people who are well-known by everyone but also micro-influencers who have a strong influence in a particular community or genre. For the medium, the optimal combination is selected from WeChat, Weibo, Douyin, Xiaohongshu, Meipai, Tmall, Taobao, etc. according to the target audience.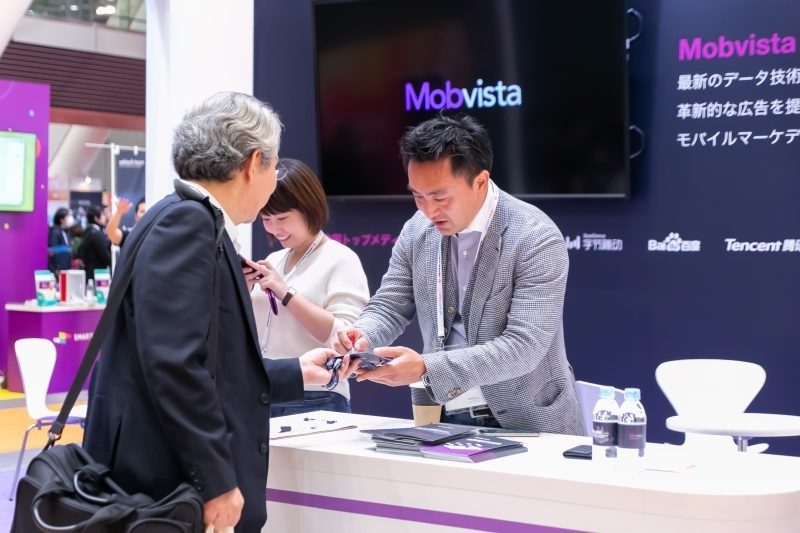 Mobvista booth at ad:tech Tokyo 2019
Mobvista also negotiates directly with the multi-channel network (MCN), which is the influencer's management office, so you avoid spending extra on broker commissions. It is also possible to detect a fake influencer fan or follower, which has become a problem in recent days and have a clean campaign proposal.
Mobvista expands KOL marketing to integrate media and solutions for various purposes in the Chinese market, such as promoting targeted advertising using top media, app downloads using ad networks, and EC purchasing. Marketing support is now possible.
Following the expansion of its KOL marketing initiative, it is now possible for Mobvista to provide media solutions in line with various goals in the Chinese market such as driving app downloads using targeted advertising and ad networks on top media channels and using ecommerce to drive purchases.
We have some big plans going forward, so please stay tuned to Mobvista as we reveal them. Stay tuned!