When Twitter user Ben Chase recently shared a number of Tweets about why news organisations are finding people won't read long articles, he probably didn't realise it would generate more than 30,000 likes. Chase, who has just 900 followers, highlighted the number of ads and other web tools that take up on screen space.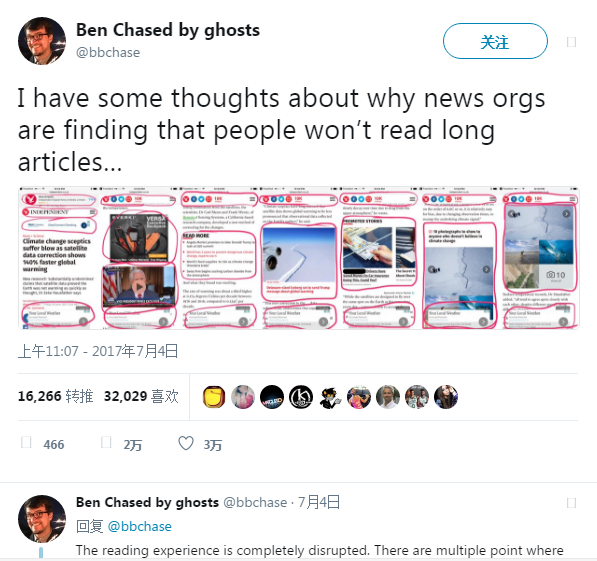 Chase's key point was that the reading experience is being disrupted by all of number of ads, social share tools and other elements that come up when reading news online.
Even mainstream media websites like The New York Times are full of ads. For the first quarter of 2016, The New York Times earned about $42 million from digital advertising, accounting for one-third of its total advertising revenue. This is what a typical article looks like when viewed on a desktop or laptop: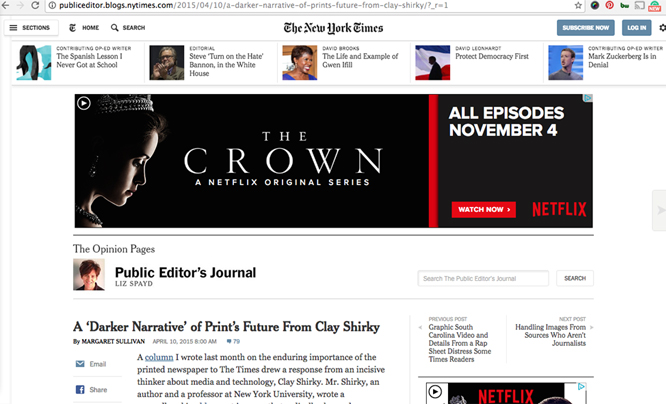 The huge ad covers most of the page, with a further ad seen to the side, taking away the focus from the content and resulting in a bad user experience. As Chase went on to discuss, the mobile web is also plastered with ads like these. But on mobile there is also the issue of different screen sizes, and issues with loading times and data use, that arguably make the problem even worse.
While most people realize that ads are a necessary part of being able to access content freely, there has been a growing backlash from users who want a cleaner experience – as evidenced by the rise in people using ad-blockers.
Ad Blocker
In simple terms, an ad blocker is a small piece of code that runs in the browser, blocking ads and other web tools such as newsletter popups or social sharing tools from appearing. Some ad-blockers are able to monetize by having a whitelist of sites that pay to automatically bypass the ad-blocker on their sites, through a whitelist tool.
AdBlock Plus is a well-known blocker which launched eleven years ago. Today, it's available for Chrome, Mozilla, Safari, Android and iOS.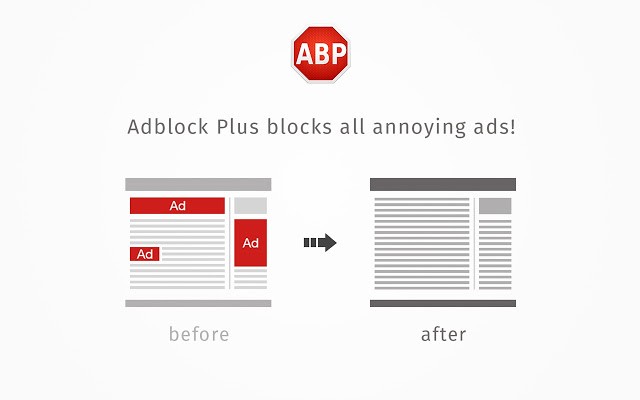 Globally, there were an estimated 615 million devices blocking ads globally by the end of 2016, with mobile accounting for 380 million of those devices, according to PageFair's 2017 Adblock Report. As shown in the chart below, mobile ad blocking usage (the red line)  has quickly grown by more than 100 million devices each year.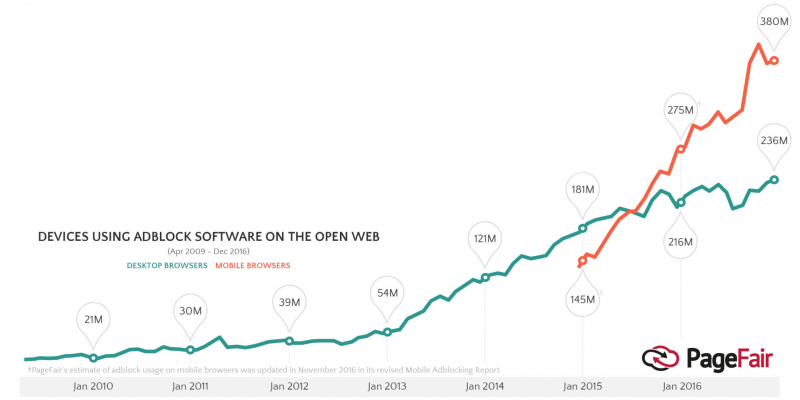 Ad blockers are so popular that even scammers are trying to trick users. In early October, nearly 40,000 people mistakenly downloaded a fake, malicious version of Adblock Plus from the Google Play store.
Apple and Google both offer ad-blocking in their browsers. And they aren't alone. Most of the popular mobile Internet browser apps now include ad-blocking technology to try and offer what so many users clearly look for: a cleaner web browsing experience.
The Change in the Ecosystem
But here's the kicker. Users aren't blocking ads because they hate ads (though they may not like them). They're blocking ads because the user experience that comes with ads and too many overlays sucks. And because too much of the web experience with ads sucks, it is hurting sites which rely on ad revenue.
With revenue plummeting, as a result of ad blockers, sites which offer content for free are having to think about alternative ways to monetize, such as the reintroduction of paywalls. Meanwhile, others are having to use tools that detect whether users have ad-blockers enabled, and request to be whitelisted to view content.
As an ad network, Mobvista understands the impact ad blockers have for platform owners, news sites and others that rely on web (desktop or mobile) advertising.
It's claimed that ad blockers now account  for a whopping $22 billion of lost ad revenue annually.
So what can web publishers do to try to turn the tide on ad-blockers?
What Can We Learn from Ad-blocker?
To change the reputation of ads on the web, advertising itself need to change. Ads need to become content that tell a story.
Ad-blockers will automatically lose value if ads become something useful, rather than being a distraction. And if ads become useful then users, publishers, advertisers and ad Networks themselves will benefit.
To deliver value to users, publishers, advertisers and ad networks must improve their ad delivery to deliver a better experience. Simple banner ads and pop ads can no longer survive.
Instead, they must evolve. Here are a few examples of how ads can be better and tell stories: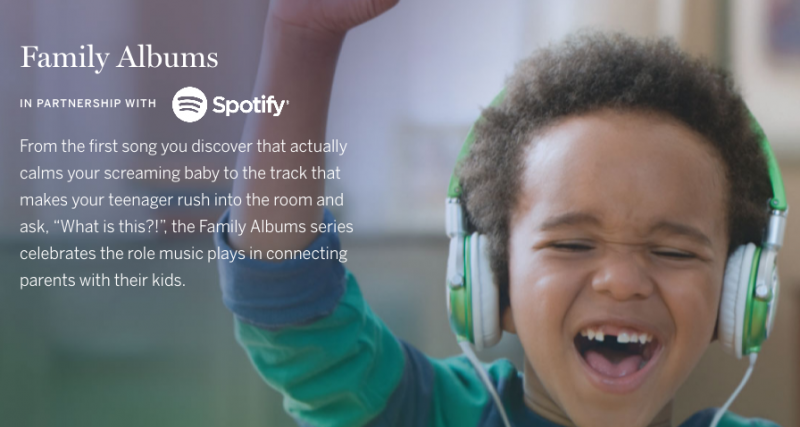 The native ads of Fatherly, a start-up in New York, on the music streaming media Spotify (on the home page of paidpost)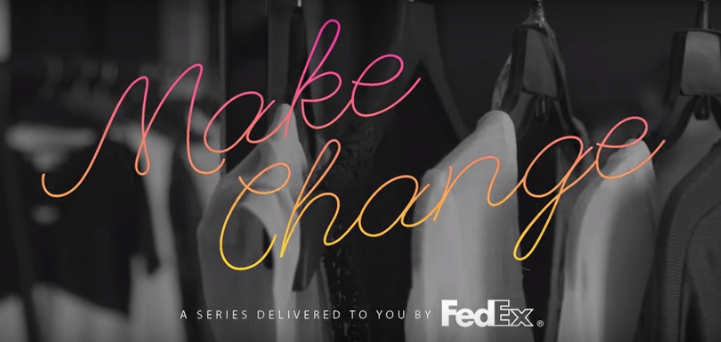 The partnership between FedEx and Mic (on the home page of paidpost)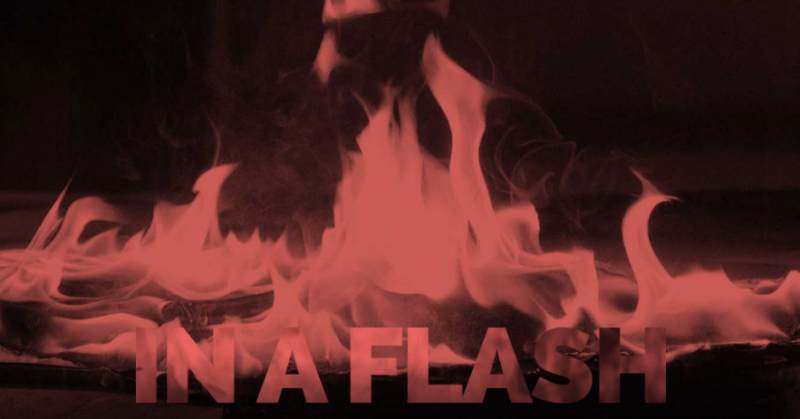 A partnership between Nestlé and New York Times (on the home page of paidpost)
Opt for native ads. Websites like Buzzfeed earns the majority of their revenue from native ads. And native ad is not a buzzword, but has not yet been widely put into practice. Its contents are more important than the form. Soft advertisement from many famous public accounts on WeChat can be described as native ads.
Online advertising, especially the performance-based ads, should have both creativity and technology. We should embrace new advertising technologies, such as the current mainstream mobile advertising forms – video and Playable ads, in addition to the native ads. We should believe in data: Native ads deliver 9% more in terms of brand affinity and 18% higher sales volumes than traditional banner ads. Video advertising click-through rates (CTR) are three times higher than native ads or interstitial ads, and 10 times higher than banner ads. And playable ads are even more efficient: compared with traditional ads, the CTR is 123% higher, and the publishers' eCPM doubles, whilst and seven-day retention rate increases by 26.4%.
But remember: better advertising is essential, but it's crucial that advertising doesn't dominate the user experience. As long as advertising is viewed as a distraction, people will use ad blockers. The only way to change that is to ensure that advertising supports a better user experience, not detracts from it.
References:
1. How Ad Blockers Are Changing the Online Advertising Landscape in 2017
https://www.singlegrain.com/digital-marketing/how-ad-blockers-are-changing-the-online-advertising-landscape-in-2017/
2. The state of mobile ad blocking: Taking stock of what the internet giants are doing to prevent (or enable) it