YOOZOO: Furious Wings

"We have an established partnership with Mobvista. Through diverse formats such as video ads and native ads, Mobvista helped the 'Furious Wings' realize high quality exposure and user acquisition in Taiwan where the competition is fierce. We are very satisfied with their excellent service."


Bo Li, VP of Yoozoo

Cheetah Mobile: Piano Titles 2

"We have been working with Mobvista since September 2016. One challenge we faced when we first promote 'Piano Titles 2' was to acquire high-quality users at a time when there were many new games coming out. Mobvista offered us premium mobile advertising services, bringing great help and support to our promotion, and high quality users as well."


Kris Jia, Mobile Marketing Director of Cheetah Mobile

Youcam Perfect by Perfect Corp (Android Version)

"With more than 400 million global app downloads, Perfect Corp. has built a world-class Beauty platform and gathered a large inventory to monetize. Mobvista has helped us immensely with monetization thanks to highly effective eCPM management and professional technical support. We're looking forward to continuing cooperation with Mobvista as the team pursues further optimization efforts."


Vincent Lin, VP of Monetization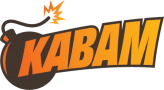 The gaming landscape is different in China than in western markets. For Kabam, the team at Mobvista used big data and analysis to tune the strategy to select the best traffic and target the right audience.
Read More