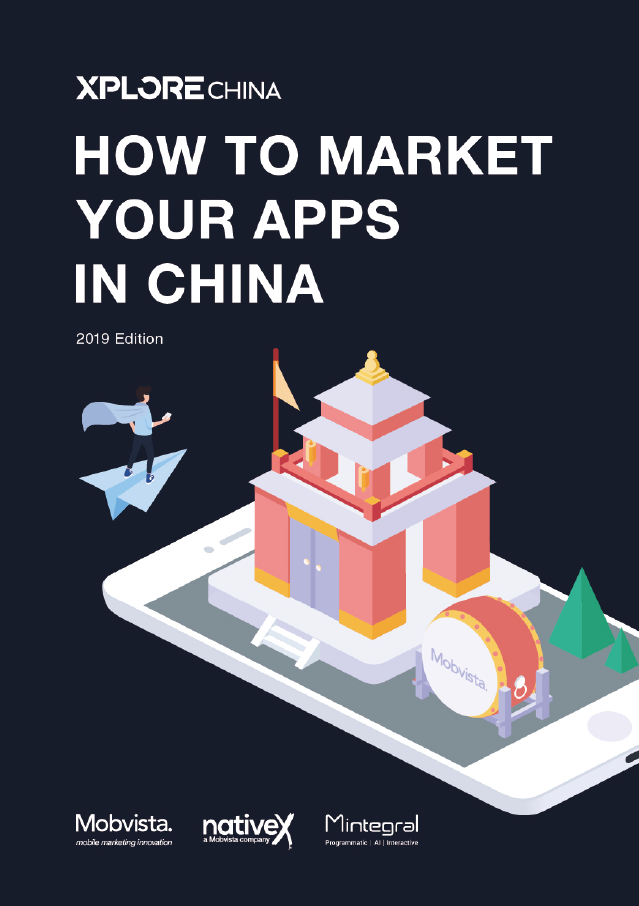 XPLORE CHINA: HOW TO MARKET YOUR APPS IN CHINA (2019 Edition)
The mobile ecosystem and media landscape in China is constantly evolving. In the past two years the market dominance of BATS (Baidu, Alibaba, Tencent, Sina) has become BATSB, as the traditionally BATS-led market has been shaken up by the rapid growth of ByteDance.
In this report you will find up-to-date information about the influence of these five dominant players on the media landscape in China. We also focus on app monetization, as there are several monetization approaches and strategies in China that non-Chinese app developers may not be familiar with. We hope this can help shed some light on this essential aspect of the Chinese mobile marketing ecosystem, and help make your campaigns more successful.  
By reading this report, you will better understand:
Chinese mobile users
Top media landscape in China 2019
The process of marketing your Apps on Chinese top media
Monetization strategic differences
…
Get the Report
XPLORE CHINA
HOW TO MARKET YOUR APPS IN CHINA
Get the report right now!