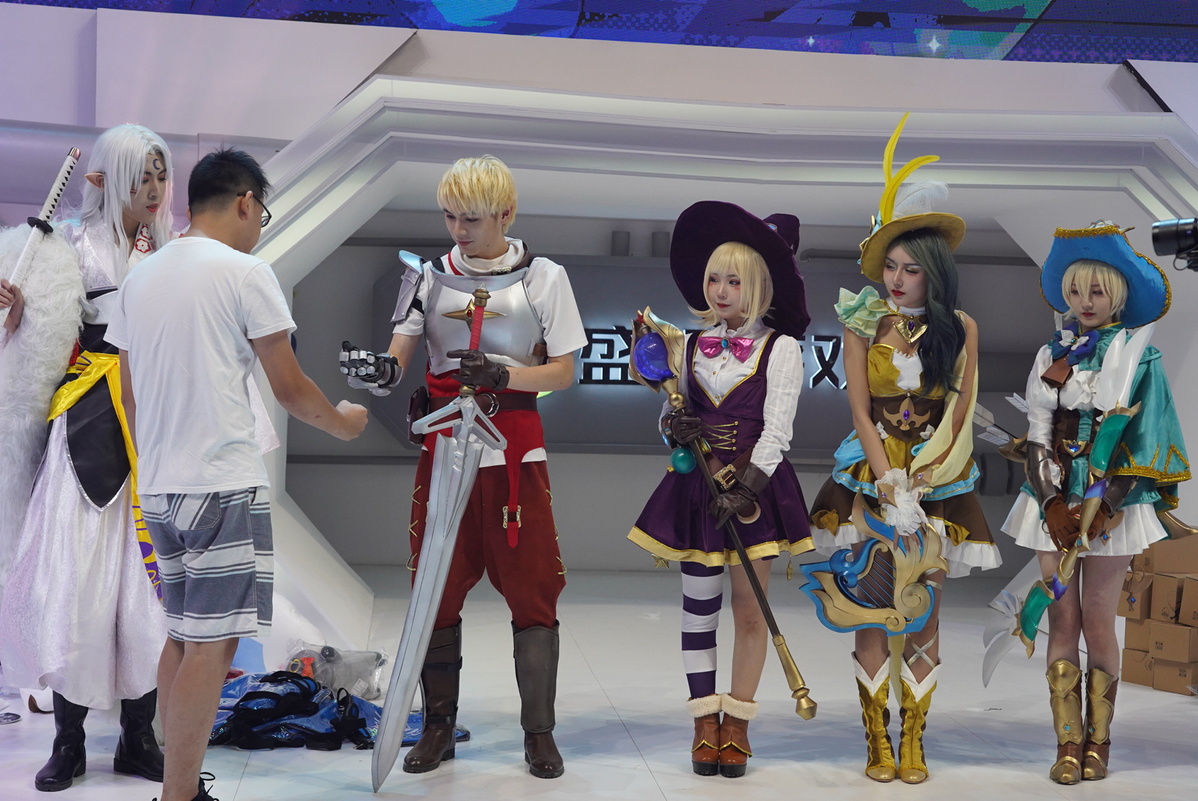 While a growing number of overseas game industry leaders are reaching into the Chinese market, more Chinese game developers and publishers are looking beyond the domestic market to a bigger arena.
The increasing interest of international game companies in the Chinese market can be seen in their presence at the 17th China Digital Entertainment Expo and Conference, better known as ChinaJoy. The four-day gaming pageant, which started on Friday, has attracted more than 300 leading game and digital entertainment companies from home and abroad. Major overseas players such as Intel, Qualcomm and Blizzard showcased their latest products and technologies to improve players' experience.
Japanese game giant Nintendo made its debut at the expo this year, teaming up with Chinese game juggernaut Tencent Holdings Ltd. The two companies announced at a news conference on Friday plans to introduce Nintendo's game console Switch and related games to Chinese users.
French casual game leader Voodoo also attended ChinaJoy for the first time this year. Voodoo entered the Chinese market in 2017 and saw games downloads in the Chinese mainland reach 117 million in 2018.
On the other hand, games independently developed by Chinese companies achieved total sales revenue of 38.2 billion yuan ($5.5 billion) in overseas markets during the first half of 2019, up 24.3 percent year-on-year, according to the China gaming industry report released during the show. Another survey released by mobile analytics provider App Annie said that overseas users devoted 16 percent of their game expenditure to mobile games developed by Chinese companies during the first half of this year, while the rate was 10 percent two years ago.
Deng Hui, gaming industry sales director for Google China, said that the annual growth rate of Chinese game companies registered in overseas markets is now double the number reported in the domestic market. The prevalence of mobile games has facilitated their overseas mapping and mobile payment has solved the biggest difficulty that webpage game developers faced a decade ago.
Link: https://www.chinadaily.com.cn/a/201908/03/WS5d44e9b3a310cf3e35563b0d.html