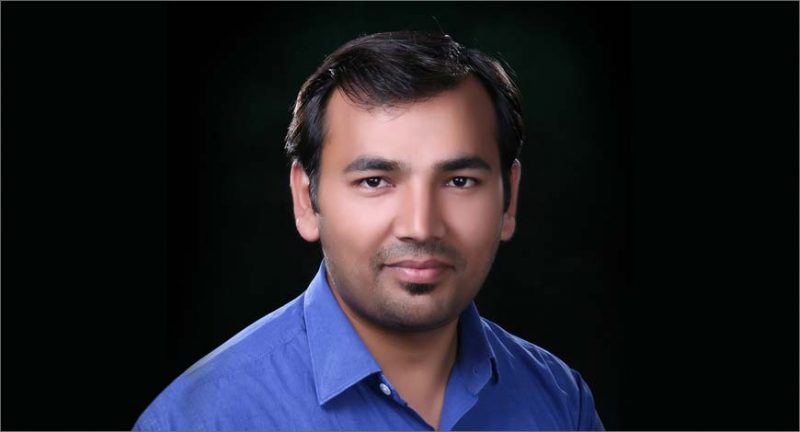 Mobvista, a mobile marketing automation platform provides user acquisition, analytics and monetization solutions to worldwide mobile developers and brands. The company has been present for five years in India. Though it started as a pure mobile advertising platform, it plans to transform itself into a technology-driven data company now along with being a mobile advertising platform.
There is no doubt that the company is too new in India and is examining the complex market for the bigger picture while there have been many new entries in the last two years. The digital marketing industry is on a high tide and we have seen several implications it brings in the real world.
Exchange4Media discussed a few points with Neeraj Sharma, Country Manager- South Asia & Middle East, Mobvista, to get his perspectives on Ad frauds and the effective measures one should adopt to combat such issues prevailing in the industry.
Excerpts:
What does Mobvista offer its customers?
We are the largest mobile ad tech company in Asia. Mobvista's comprehensive solution has empowered 1000+ direct global advertisers in reaching and engaging consumers across the world through performance-based ads, ASO tools and more.
Mobvista has targeted traffic from 243 countries and regions, reaching over 10 billion daily impressions with its unprecedented technology innovation and excellent customized service.
However, we see that the market is a bit cluttered. But for us, it is an opportunity that we are riding. More people are getting active on mobile phones and we credit Reliance Jio for this. The Internet and Mobile Association of India (IAMAI) and market research firm IMRB's report 'Internet in India 2017' has stated that the number of Internet users in India is expected to reach 450-465 million by June, up by 4-8 per cent from 432 million in December 2016.
2018 is already being seen as a 'watershed year' for programmatic media buying. Do you agree with this?
Programmatic advertising in India is still at a nascent stage. Last year, we saw a spike of about15-20 per cent on the overall level. But for Mobvista, our current business doesn't go towards programmatic buying as of now.
In these five years, Mobvista has shaped up very well in terms of understanding the market dynamics, because you are catering to brands like Paytm, Myntra and MakeMyTrip who are very well evolved. These are transaction led businesses and they not only look at the user base coming to their side but also look at their ROI.
Brands are trying to understand how programmatic media buying can help them. Programmatic advertising is a wider term and it not just gives transparency, but there are various filtrations which match the ROI.

India has the highest rate of ad frauds in the Asia Pacific region. What challenges do you currently see in this area and how can they be dealt with effectively?
China is one of the biggest regions in APAC, but it doesn't fall into this category since there is no Playstore in China and the users install the apps via individual app stores. The ad fraud is an issue mainly in the SEA region and India and the reason for that is the vast population. Mobile penetration is higher in the Indian market and people are evolving at a faster speed than any other country in the APAC region. Also, when we talk about ad frauds, there are various aspects to it, in terms of viewability, fraud- metrics, double-clicks, etc.
Though India has seen the largest number of ad fraud, the recent report from AppAnnie says that India stands at the No.1 position in terms of app installations. With that information, you might have certain challenges and implications, which are common. The only thing we need to see is whether we are working towards countering it or not.
Why is native video the future of content marketing?
Traditional mobile videos usually last for 15-30 seconds, are intrusive and the user would be forced to see them. For example, the un-skippable pre-roll adverts you see before a video on various video content platforms.
Native video advertising is a non-intrusive format that doesn't hamper user experience. They are made as part of the app content and fits well with the user interface and usually auto-play without sound. This captures the users interest and attention. This way, the advertiser can communicate the brand message clearly and engage the users better.
Industry leaders like Facebook and Google have even understood that adverts should not be intrusive and that's why Google has forayed into in-SERP (search engine result pages) advertising, which is more related to your search result pages.
2017 was the year of AI and Big Data. What are some key upcoming trends digital advertising will witness?
The industry is still learning. Big Data is a mammoth project. It could be found in structured, unstructured and semi-structured forms. With big data algorithm, you can personalize user experience, make user decisions simpler and easier with predictive marketing and get maximum ROI.
Some of the Internet giants are starting innovative projects like in-SERP (search engine result pages) advertising. In fact, they even changed their search ranking algorithms in 2017, which is an early indicator towards disruption in mobile SERP.
In my opinion, the market is speeding towards big data science and we should equip ourselves with the 3Vs which are Velocity, Volume and Variety.