The Mobvista team looks at how the western world still lags behind China when it comes to social shopping and what can be learnt from the nation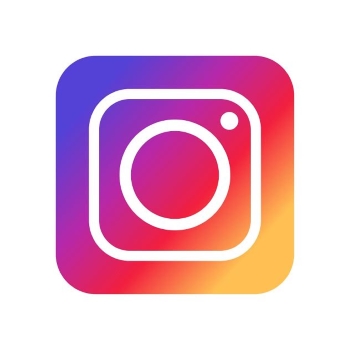 Instagram has made a splash with shoppable posts but few will realise China is way ahead on social shopping and could offer marketers a very crucial tip.
It was always likely to happen. Social media is becoming 'shoppable' starting with Instagram allowing brands, and their influencers, to allow items in posts to be clicked on and purchased.
It means that for the first time, Instagram users can not only be dazzled by the latest item being shown off in an advert or paraded on the red carpet by a celebrity, they can also buy it with a tap of a finger. Bloomberg neatly summed up the news at the start of June, "Sorry Amazon, Kim Kardashian is now a store". 
YouTube is believed to be considering launching a similar service towards the end of the year through which products in a video, or related items, will be made available for purchase.
But while the US and Europe are normally seen as a hotbed of innovation for social media and mCommerce, when it comes to combining the two and building social commerce services, they are still way behind China.
China leads the way
Social commerce is pervasive in China and has already seen the rise and rise of Xiaohongshu, which translates as 'little red book' and calls itself a "lifestyle community". It is effectively a cross between Facebook and Amazon that allows Chinese consumers to talk about all goods in general, while cosmetics and beauty products have a higher proposition. The site started out leaning more on the social side but soon realised there was a lot of profit to be made in allowing Chinese consumers to not just talk about luxury goods, but also to buy them.
According to PitchBook, the company now has a valuation of $3bn and has attracted more than $400m in investment. Interestingly, three-quarters of this backing comes from the Chinese e-commerce giant, Alibaba.
Another model that is gaining a lot of attention in investment circles and a great deal of traction among users is Pinduoduo. It offers social commerce with a twist. By grouping together to make multiple purchases of an item the users of the mobile app are assured they can get better deals than if buying alone.
Its latest figures for Q1 suggest it is on course to have revenues of nearly $2.5bn, thanks to growth of more than 200 per cent in sales from its 444m active social commerce customers. The service was one of the biggest IPOs in New York last year when it raised $1.6bn, valuing the business at more than $20bn.
China shows video is key
Clearly, the tech giants in the US have realised that this huge success in China of combining social media and eCommerce (or rather mCommerce), could be repeatable in other markets.
So, it is unsurprising that Facebook has chosen to launch shoppable posts through Instagram because the insight from China is that good photography and, in particular, video, is vital. Video is seen as central to driving sales on the new social commerce apps and sites as well as the e-commerce giant, Alibaba, and its offshoot, Taobao. This cut-down version of the Alibaba marketplace is a little more social in nature, or at least has more of a peer-to-peer feel about it, allowing individuals to set up small online shops to sell to one another backed by strong imagery.
The omens for shoppable posts are looking good for Instagram. Not only does it have huge traction with a young, stylish and image-led consumer base, but it is also the current king of influencer marketing. This is important because not only has Instagram made posts shoppable, it has just started to allow brands to pay to boost posts from their influencer network.
It is easy to see that brands will reach out to influencers to make their posts shoppable and will then be prepared to put some budget behind getting those slick-looking posts seen by a wider audience.
If there is a lesson to learn from China, which is more advanced with social shopping, it will be to get not only the service and the products right but to ensure the imagery and video are enticing enough to hook browsers and turn them into customers.
Link: https://mobilemarketingmagazine.com/instagram-shoppable-posts-china-mobvista