There is no question that 2018 was a year of drastic change for the adtech industry. What can marketers and brands expect in the year ahead? Vivi Wang of Mobvista offers up five predictions for 2019.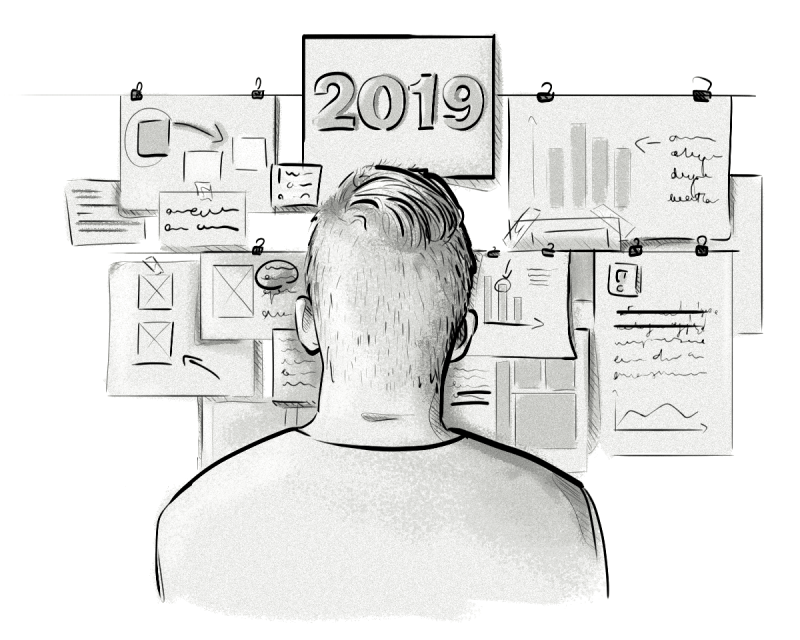 Brands will become more selective using ad networks
Mobile ad fraud in the Asia-Pacific region is expected to cost advertisers US$56 billion by 2022, according to reports and studies on this. Unsurprisingly, this means that brands and marketers are becoming more cautious regarding ad-spend – and actual returns on their investment.
In the region, 'malvertisements' have been leeching on online ad networks to prompt fraudulent app installations and website redirects. This trend has been growing at exponential speed in recent years, with Google removing some 700,000 malicious apps from the Play Store in 2017.
Anti-fraud and trust are now key priorities for brands. With ad fraud tactics continuing to evolve, more advertisers will err on the side of caution and choose secured and established ad-networks from Google, Bing and Facebook. Established ad-networks in China, such as GDT (Tencent) and Bytedance, are also growing in popularity among advertisers.  
Programmatic solutions will grow in mobile advertising
With the reliance on ad networks shifting and ad optimisation increasing, programmatic solutions are likely to take centre stage in the Southeast Asian mobile ad-tech market in 2019.
The Boston Consulting Group (BCG) estimates that the total digital display and video ad market will increase from $14.5 billion in 2017 to $19.0 billion in 2020. Programmatic advertising's share will rise from 19% to 36% over this period. With mobile-focused Southeast Asia, ad expenditure on programmatic solutions is now expected to be funnelled into mobile marketing.
With that said, advertisers should keep in mind the fact that programmatic advertising is heavily dependent on consumer data. Thus, alongside programmatic solutions, advertisers should be prepared to invest on accurate data collection and analysis systems as well.
Indonesia will be the most dynamic market in Southeast Asia
Indonesia possesses a unique mobile-first ecosystem and demographic that allows it to stand out to investors among other emerging markets in Southeast Asia.
As the fourth most populous country in the world, and growing further still, Indonesia presents significant potential in terms of mobile penetration rates. The country is projected to be a huge contributor to the Next Billion Users of the Internet, the latest generation of internet users to come online on smartphones.
With advertisers in Indonesia focusing their strategies on mobile, the country has become a nurturing ground for new ideas and innovative usage of ad formats. In recent years, mobile apps in a broad variety of categories have been developed tailored specifically for the needs of users in the region. From ride-hailing, delivery services, e-wallets, educational apps and even electricity-tracking tools, mobile apps have become integral to the everyday lives of Indonesians. As such, Indonesia is poised to be the next hot spot for aspiring start-ups and app developers.
User engagement will become a priority in m-commerce
In the region's mobile-first markets, such as Indonesia, Thailand and the Philippines, where tracking and targeting is significantly better, m-commerce conversion rates are higher than in mature markets such as China and the US.
However, while m-commerce has been picking up pace in Southeast Asia overall, there is still some way to go in specific markets. In Singapore, for example, while consumers are spending significant amounts of time researching products on their mobile phones, in-store transactions remain the preferred choice.
As such, while user acquisition and conversion is still important in mobile marketing strategies, brands and marketers in the region will be shifting their focus to user engagement tactics, such as consumer education and solutions-focused apps. 
E-wallets and other finance-related apps will grow
With more than 50% of Southeast Asia's population still "unbanked", finance-related apps are filling in the gaps. Of the various markets in the region, Indonesia, with less than 40% of its population of 260 million owning a bank account, has been identified as one of the most promising untapped markets for growth in financial technology. Today, payday lenders, who loan out small sums of short-term unsecured loans, dominate Indonesia's finance app ranking in Play Store.
However, there is still significant room for growth. E-wallets and other finance-related apps are still largely untapped in Southeast Asia; e-wallets, for example, are estimated to account for only 16% of the total e-commerce transactions in Southeast Asia by 2021. While cash transactions still dominate in Southeast Asia, the growing mobile penetration rate in the region paints an optimistic picture for finance-related apps in 2019. 
Link: https://www.enterpriseinnovation.net/article/mobvista-five-adtech-predictions-2019-120035981