Mintegral, Mobvista's programmatic advertising business, generates 60% of overall revenues, while the US, LATAM and EMEA grows to a 28% share of total global revenues across the group
GUANGZHOU, China, April 1, 2020 /PRNewswire/ — Mobvista Inc. (stock code: 1860.HK), a leading technology platform announced today its strongest financial results to date, with revenues surpassing USD 500 million for the first time. Revenues grew by 15.1% over the year to USD 500.3 million, with adjusted EBITDA rising by 19.5% to USD 51.6 million. 
Mobvista's programmatic advertising business continued to be a key strength with revenues increasing by 40.8% in the past year to reach USD 320.0 million. This accounted for 64.0% of total revenues in 2019, up from 52.3% in 2018.
Programmatic advertising is the main driver of revenue growth 
The robust growth of Mintegral, Mobvista's mobile programmatic platform, was responsible for 64.0% of total revenues.
This performance is reflected in the most recent AppsFlyer Performance Index (H2 2019), which ranks the best mobile media sources by category, region and platform. Mintegral is the only China-based platform to rank in the global top 10, ranking 6th on the Global Performance Index and 2nd on the Global Growth Index.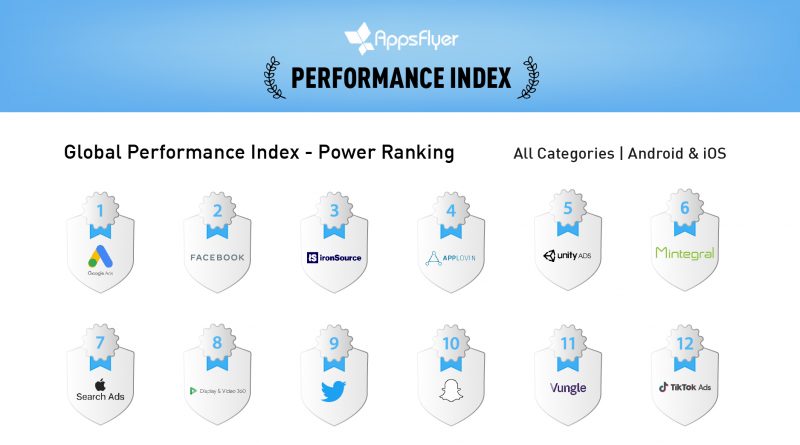 Mintegral expanded its partnerships with major mediation platforms leading to an increase in the number of apps integrating Mintegral's SDK. More than 26,000+ apps across all categories connected to the ad platform, reaching some 500 million daily active users. This means that Mintegral continues to offer its customers access to high-quality inventory at an impressive scale.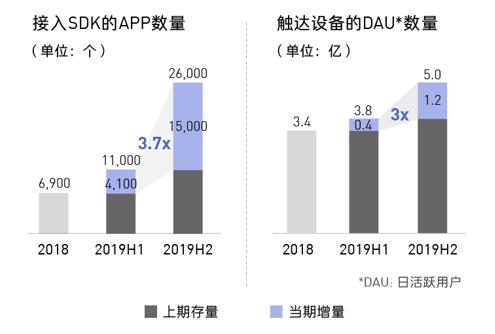 Strong revenue growth in the US, LATAM, and EMEA
Revenues from customers beyond China and the APAC market continued to grow, with revenues from the US and LATAM increasing by 62.3% to USD 67.8 million, accounting for 13.5% of global revenues. Revenues were also higher in EMEA, up 86.9% to USD 72.7 million. Together, the US, LATAM and EMEA markets accounted for 28% of total global revenues. 
Continued focus on R&D to build a tooling ecosystem 
Mobvista's significant research and development into programmatic advertising technology, cloud computing infrastructure, big data, and artificial intelligence continued to offer brands, advertisers and global app developers an unrivalled ecosystem of tools. These technologies also benefited Mobvista through greater efficiencies and lower server costs. R&D expenses increased by 20.5% to USD35.2 million, accounting for 7.0% of the total revenue.
Link:https://www.bloomberg.com/press-releases/2020-04-01/mobvista-s-revenues-exceed-usd-500-million-ebitda-grows-to-usd-51-6-million-k8hedg3b