What does it mean to be committed? Five gentlemen give their answers.
Don't get it wrong, we are not talking about relationship. But rather, commitment to a company. They have been with Mobvista for over five years.
On March 7, Mobvista will celebrate its sixth anniversary. Among more than 600 employees whose average age is 26, we interviewed some of them who have worked in Mobvista for more than 5 years. They are the witnesses of the company's growth, from 0 to 1.
To Mobvista, they are veterans who have overcome various obstacles since the establishment of the company.
LinkedIn data shows that in 2017, employees in the Chinese Internet industry worked for a company for only 1.47 years on average. In the Internet industry where innovation and keeping up with trends matter most, being committed to a company for a long time are often seemed rare.
The times and society have provided us with different growth environments. The whole country is developing rapidly, and the mobile Internet is also a major area in which China has a first-mover advantage. The above veterans with working experience of more than five years are standing in the forefront of mobile marketing industry.
For themselves, they have forged a different temperament from their peers in the past five years.
Let's check out what each of them has to say about their experience in Mobvista.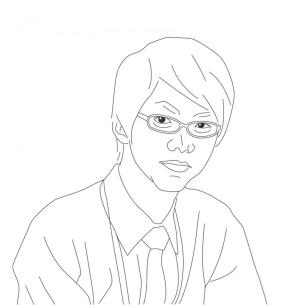 Abel
Director of Customer Success, North America
 If I hadn't joined in Mobvista, I might be a singer.
After graduation, I worked in a state-owned enterprise for half a year. What makes me feel most comfortable at Mobvista is the company atmosphere – simplicity and happiness.
I am responsible for advertising operations, with my duties including managing customer resources in North America, matching resources and delivering customer needs. Five years in Mobvista changes my way of thinking. Now I look at things from more perspectives and different angles.
I can recall many great moments when looking back. I think that the sense of belonging should not be related to a specific scene or person, but to a company and a group of people that makes a team a truly dynamic team.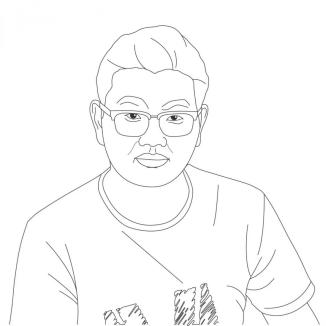 Alan
Regional General Manager
 At the beginning, what Mobvista attracted me most was the company's brand identity (BTW, it's getting cooler these days), as well as management team's vision and competence.
This is my second job. I spent two months working at Bank of China after graduation. If I hadn't chosen the job, I really don't know what I would do instead.
Our industry is so vertical and segmented that many people don't understand it.
 I am responsible for managing sales side teams and businesses in North China, Japan and the United States, and actively seeking new business opportunities. After five years, I am calmer than before with the changes in my position and age.
My sense of accomplishment in work comes from both advertisers' recognition for our work, and growth of team members.
Up to now, what makes me enjoy the most sense of belonging in the past five years is to witness and participate in the company's IPO in Hong Kong.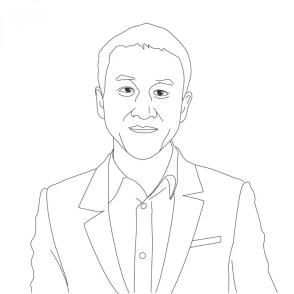 Karl
Senior Technical Manager
 In the past five and a half years at Mobvista, I experienced many great moments: getting married, buying a car and a house, and witnessing Mobvista grow from a startup consisting of a dozen people to a listed company in Hong Kong. Everything is changing rapidly, except our initial goal. I still attach importance to the sense of accomplishment in work, and Mobvista is still the place where everyone remains committed to customer success while keeping a happy and simplicity atmosphere internally.
Mobvista is a place where hard work get paid off. In the past few years, I have participated in the whole process of building a programmatic advertising platform from scratch. With the maturity of the programmatic business, I myself also progress rapidly.
The current team that I am in has given me great room of imagination, as well as big pressures and challenges, as we are constantly exploring new ways to make things better. 
Firmy
Senior R&D Manager
Before working in Mobvista, I was a game developer and that was when I learned about the demands for game distribution. It was about in 2013 that the mobile Internet became popular in China. So I set up three keywords for my career goal: mobile, Internet and advertising. I will choose any job that includes two keywords.
By accident, I joined Mobvista which matches the exact three words.
Through communicating with the founders then, I thought that all of us wanted to do things well and make things happen regardless of the size of the company. Five years passed, we have kept the faith because we believe in everyone and everything of the company.
There are obvious changes in five years. As the company grows rapidly, my work content has changed a lot. I feel like I am doing a new job every year. Looking back, I think that I am a little immature in the previous stage.
What brings me the most sense of belonging is when we brainstorm ideas. We contribute our own ideas and abilities to determining and breaking down goals when we have a goal or even a direction that has no goal yet. This scene often occurs.
In my opinion, young people frequently change their jobs, because they have just entered the workplace with an uncertainty about their careers and can only explore ways to find their own career paths. For those who have a weak sense of purpose and have no clear career plans, frequent job hopping is the inevitable result of untargeted exploration.
 This is also an experience. They may not be casual, but instead have their own pursuits and are unwilling to compromise. I think frequent job hopping is only a temporary phenomenon. After you discover what you truly like, you will stay committed to it.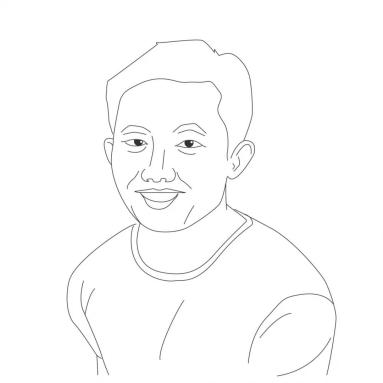 Leemissen
Senior Front-end Development Engineer
 I wanted to find a nine-to-five job before. Before working in Mobvista, I preferred a stable life.
 After working here, I am more concerned about discovering opportunities in the industry and exploring new areas.
In view of the fact that our industry is not well perceived, when I introduce my work to my friends and family, I tell them in the simpliest terms, namely the advertisements that often appear in mobile.
What brings me the sense of belonging is that I will say "Good morning" to colleagues who I am familiar with or know about, or those I can't even remember their names, when I enter the company every morning.
Finally, I want to say to people who have technology background and want to enter this industry: Isn't it cool to have your work in people's everyday life?  
If you have such "ambitions", welcome to join us! Let's become a team to compete with giants like Google and Facebook.
 In the past five years, they have worked hard to achieve accomplishment in various fields.
Abel, Alan, Karl, Firmy, and Leemissen share happiness and woe with the company, with their determination and persistence in career choices. It is a lifelong achievement for themselves.
At the Mobvista Annual Meeting at the beginning of the year, these veterans received the commemorative rings from the founder and CEO of the company, Duan Wei, meaning that they are closely linked to the company. Mobvista has grown from a team consisting of several people in 2013 to a Hong Kong-listed company with global coverage. This six-year journey has been inseparable from companionship and dedication of valuable employees.
Thank you. Let's embark on the journey together to an even greater future.