Social media in China from a Western point of view can seem equally overwhelming and fascinating at the same time. There is nothing quite like the Chinese social media ecosystem.
The global giants like Facebook, Twitter and Google are banned in China under the country's internet censorship policy. And into that void has come China's social media giants, each of whom have gone on to establish themselves as enormous social media properties.
But what exactly is the Chinese social media landscape like? How many users are there, which services are they using and how (or is it) shaping Western services? Let's take a look.
A truly enormous closed market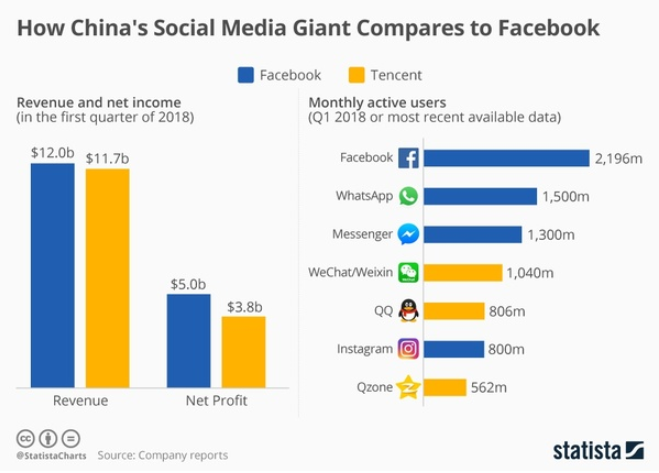 The Chinese online population is over 800 million, the largest in the world and about 20% of the entire online population. This means that China's internet user base is larger than the total US and European online population combined.
Crucially, this makes it a haven for social media sites to thrive within. Tencent made $11.7 billion in revenue in the first quarter of 2018, only 0.3 billion behind Facebook, according to Statista. This is despite the fact that the majority of its social media services are, almost entirely, based in China.
However, Tencent does have one big advantage over its Western social media counterparts. While there is competition in China's market between messaging apps, video platforms and other social media services, one social app towers above them all: WeChat.
WeChat's economy defining importance
WeChat is the heart of the Chinese social media ecosystem. It is the most downloaded app in China and holds 750 million users. A quarter of the Chinese population opens up WeChat every day.
A large reason for its popularity is that WeChat is so much more than just a messaging app. Everything that a user might need can be found on the platform. From booking a vacation, a doctor's appointment, buying films or fashion, ordering a taxi or playing games with friends. It can even be used to pay on the go as it is linked to Alipay, a QR code platform, which is popular in the country.
WeChat is also, in of itself, a distribution platform. But rather than allowing users to run full apps, it allows its 200 million users to access millions of what are called 'mini programs'.
Mini-programs are little downloadable apps that run inside the larger app and are what allow WeChat to be so dynamic, flexible and incredibly convenient.
While Western markets are starting to wise up to the importance of the mini-program concept, with both Facebook and Snapchat putting games into their platforms, WeChat simply goes much further.
It is the conduit through which the Chinese population interacts with the world around them. This makes it arguably even more important to the citizens of the country than any comparable Western social media service.
It also offers a wide range of advertising opportunities for marketers to tap into. WeChat already has a suite of tools that are worth using, but new developments such as new easy interaction mechanics between friends beneath advertising posts are helping drive engagement further.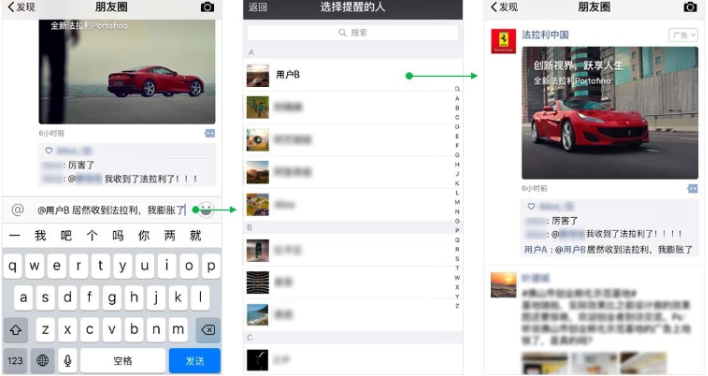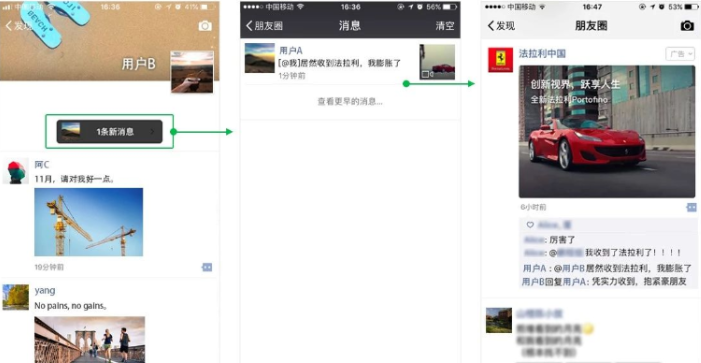 Catering for a continent sized market
But while WeChat undoubtedly plays a central role in both China's social economy and society, China's social media landscape is actually surprisingly fragmented.
For example, WeChat might be China's biggest messaging app but the South China Morning Post has identified four other communication apps – including QQ and MOMO – as major players in the market.
And when it comes to the social video landscape, we were able to identify at least ten platforms that boast millions of users in the market and serve significantly different audiences. Our last blog post discussed this in detail.
Therefore, the question is why can all these apps co-exist? The answer in China is that its domestic market is so big that it is larger than most continental markets, ensuring that services can fragment their appeal to demographic slices or geographic areas without suffering.
A good example of this is the video app Huoshan. It targets second tier Chinese cities with developing smartphone user bases, rather than the established markets in cities like Beijing or Shanghai.
In smaller markets, this type of strategy could easily prove economically unviable. Instead, Huoshan boasts a rapidly growing user base and has established itself in the market because China's size is able to support it.
In short, China's social media landscape differs from the West because it is large enough for companies to carve out an audience big enough to constitute an entire national user base elsewhere. This provides an intriguing market dynamic for companies to deal with.
Chinese social media culture is heading West
Finally, it's crucial to note that China's closed social media market is increasingly becoming open. This can be demonstrated by the success of one app that emerged from China and has become a global player.
The short video app, TikTok has boomed across the globe. TikTok is a short video app, known in China by the name of Douyin. The app lets users upload short 15 second videos to musical scores and share it with the world.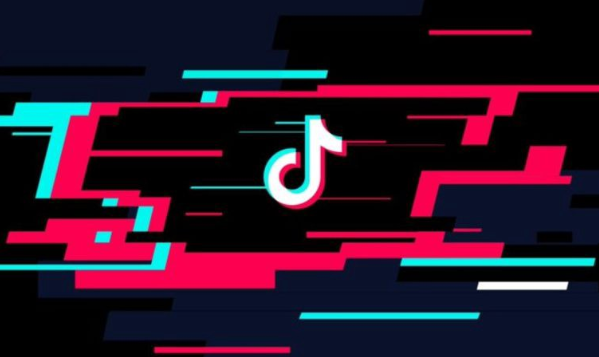 TikTok has 300 million monthly active users and 150 million daily active users in its home territory. Many alternatives have jumped in the Chinese market, but none has made a global splash quite like TikTok.
The platform recently surpassed one billion installs worldwide and has up to 800 million users a month. And it has done so by managing to shift its name and brand position to suit a Western audience.
TikTok as a marketing platform has also drawn attention from global brands, including BMW, Jeep, and World of Warcraft. Utilizing short video, feed ads, vertical ads that platform, these brands ran successful campaigns that also recently won the SocialBeta's Toplist of 2018 as the best campaign of the year. Its cool and hip branding has struck a chord with a generation all around the globe who look to the app to "record a better life".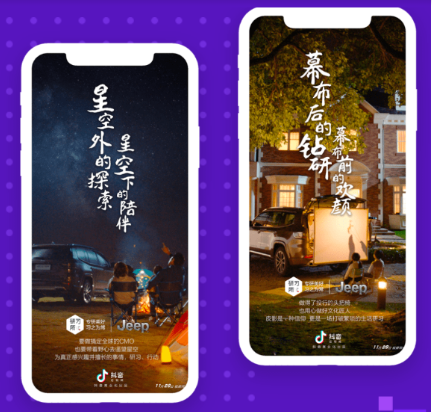 This is important because it shows that social media concepts in China are not as distant from Western expectations as some would mistake.
Once the language and cultural barrier has been permeated, it's possible to focus on mechanics alone. What Douyin and TikTok have demonstrated is that the mechanics behind Chinese social media platforms can resonate across the world.
This means that other developments to have emerged from the Chinese social media landscape – such as mini-programs and potentially 'regional' social media platforms – could easily be reappropriated for Western markets.
Conclusion
Chinese social media is so different & there are so many platforms for so many user groups provides a myriad of opportunities for advertisers. And the advertising on these platforms are constantly evolving – becoming increasingly social, interactive and vertical.
Brand & app advertisers alike should therefore really make the most of China's diverse social media landscape. It isn't just a great way of reaching user's across the country; it's also a great test bed for new forms of creative – making it a fantastic way to test the best ways to engage users across the world.