Are girls generally more committed?
March 7 was Mobvista's sixth anniversary and also the Girls' Day. 
What a beautiful coincidence! Just like our gentlemen version, the following 4 ladies have also worked in Mobvista for more than 5 years.
They also gave their own opinions of and suggestions on the company and sense of belonging, career choices and experience for people who want to enter the mobile marketing industry.
Someone joins Mobvista for late office hour; someone's dream job is to redesign the US dollar bill; someone has a special liking for entrepreneurship…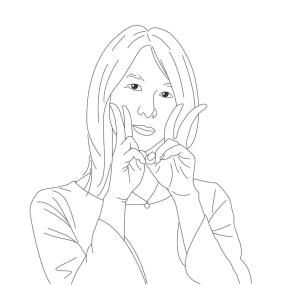 Kelly
Senior Operation Manager
I chose to join in Mobvista for several reasons: flexible working hours, good team members with good academic background and working experience, and the fantastic interviews I had with the interviewers.
This is my first job. If I hadn't chosen Mobvista, I would be a freelancer or I would work for my family business.
Five years, I met good colleagues and friends here. So there is always a sense of belonging.
 I really enjoy the working atmosphere.
I think the fact that the Internet industry is flatter leads to high mobility of employees and the high turnover rate of young people. As long as you make the decision after consideration, it is an appropriate one.
Regarding career choices, my advice is: 
Make sure you really understand the industry and work you want to focus on. Do not idealize a particular job or position. Be genuine and bring out the best in you at work.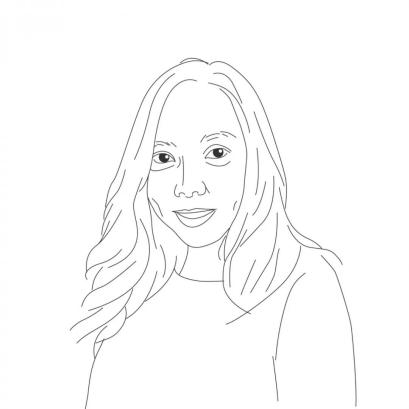 Maggie
Senior Design Manager
This is my first job after I returned to China. Previously, I worked as a graphic designer in United States. What attracted me most is the vitality and atmosphere of Mobvista.
My daily work, in simple terms, is to convey the brand's connotation by visual means. Up to now, what makes me enjoy the most sense of belonging in the past five years is to witness and participate in the company's IPO in Hong Kong.
If I hadn't joined in Mobvista, I would work on design and art. I hope I can do some big projects to have a positive impact on society or life through my design. This is my dream. For example, it will be meaningful to redesign the US dollar bill.
As for career choice, I think if you work without passion or work passively, you should change your job.
Discover the world with an open mind, passion, love or goal, and find out what you are good at and what you love, as well as what this industry really needs.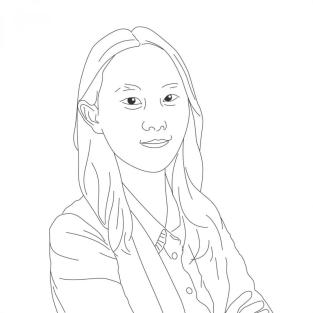 Stephanie
Key Account Director
To me, the company is as attractive now as five years ago.
This is my first full-time job. What made me join Mobvista was the people in it. I believe it is always the people in a company that makes the company special.
In my memory, even if the conditions were difficult back then, all of us were optimistic and positive, and went all out in work. And we still are.
 In Mobvista, we are friends more than colleagues as we share the common value. So we naturally demonstrated the values​of the company: do our best to put everything in place.
For young people who enter the job market with passion, this is undoubtedly like a powerful magnetic field.
Looking at the current situation, the entrepreneurial atmosphere in the Internet industry is still very strong. We still view our company as a startup, facing competition and challenges. And that's why we need to work closely and remain entrepreneurial.
The company has also started to encourage internal innovation since 2018, which is undoubtedly a re-creation of the internal entrepreneurial environment.
At the same time, people who conform to corporate values​are still there, and those who continue to correct errors with their entrepreneurial beliefs are still there.
From the perspective of the entire Internet industry, young people attach importance to realizing their own values ​​and enhancing knowledge capabilities. I think that the high mobility of the industry means that the industry is thriving. Otherwise, everyone is willing to maintain the status quo, and get refined internally and externally based on this reality.
If you want to enter this industry, be prepared to bear more tears and sweat than your peers, embrace change and unknowns with passion; stick together with the team in ups and downs!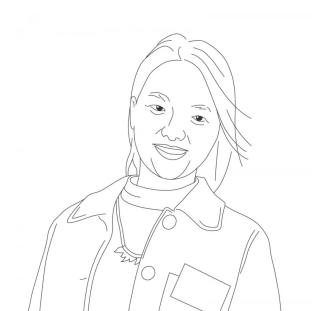 Amei
Senior Operation Manager
In five years, from single to a mother, I am now more independent and confident than before.
This is my first job. My duty includes: coming up with creative advertising material, testing material and optimizing data..
When I decided to join in Mobvista, the mobile Internet advertising was an emerging industry. Looking back, this industry is gradually maturing. What remains unchanged in the past few years is that we spare no effort to carry out our mission.
If I hadn't worked on advertising in the company, I guess I might be doing game operation or I might be a teacher.
Mobile marketing is an industry that keeps pace with the times and changes rapidly. I feel that job seekers must be eager to learn, dare to innovate, have perseverance, and be hardworking.
————————
Again, thank you for being such a valuable part of Mobvista. Let's embark on the journey together to an even greater future.